Nintendo Switch Lite Now Packs Sweet $25 Promo Deal From Amazon And GameStop
If you've had your eye on the
Nintendo Switch Lite
, then we've got some good news for you from Amazon and GameStop. Nintendo's newest portable console just launched a few months ago, and discounts are hard to come by on the popular device. However, both retailers are offering a $25 promotional offer if you purchase a Switch Lite.
In the case of Amazon, you'll purchase the Switch Lite at its regular price of $199.99, but you can enter the code UUDDLRLRBA at checkout to qualify for a free $25 promotional credit. Unfortunately, you can't apply it directly to the cost of the Switch Lite at checkout, and it will instead be emailed to you within 7 days of your purchase shipping. Unlike a gift card, the promotion credit will expire after 60 days and can only be used to purchase items from Amazon.com or Amazon Digital Services LLC.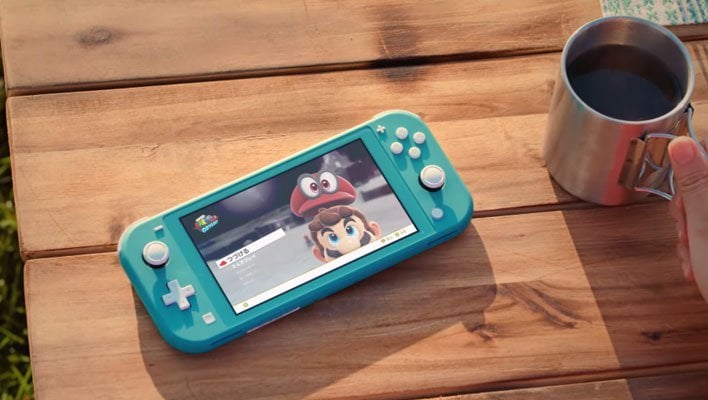 GameStop is running a similar promotion, and you will also pay full price for the console. Like the Amazon offer, you won't get an actual digital or physical gift card. Instead, you'll receive a $25 "Gift Coupon" that will expire on 1/31/2020. If you purchase the Switch Lite online to have shipped to you, you will have the promotional code emailed with one day. If you choose to purchase the console in-store, the coupon code will be printed on your receipt.
The Switch Lite has been a sales success for Nintendo since its release this past Summer, and has helped the Japanese gaming giant to push cumulative Switch sales to 41.67 million (as of September 30th). At this rate, Switch sales will overtake the legendary SNES by the end of this quarter.
Nintendo's Switch Lite is a smaller and lighter version of the original Switch (5.5-inch display versus 6.2-inches) and lacks built-in rumble, detachable Joy-cons, a kickstand, or docking support. However, it is a more portable gaming companion and the smaller screen makes for a higher pixel density.