Nintendo Switch Defeats PS4 And Gameboy To Become 3rd Best-Selling Game Console Ever
The
Nintendo Switch
has a real shot of becoming the top-selling game console of all time. For now, it will have to settle for third place, as updated sales figures show it trailing the Nintendo DS (No. 2) and Sony's PlayStation 2 (No. 1), after clawing its way in front of the Game Boy and Game Boy Color (No. 4) and PlayStation 4 (No. 4) with 122.55 million units sold to date.
That figure includes combined sales of every Switch variation. The original Switch launched on March 3, 2017, and its hybrid design proved to be an instant hit. Revisions followed, including a model with an upgraded IGZO display and improved battery life in 2019, all based on the same NVIDIA Tegra X1 SoC.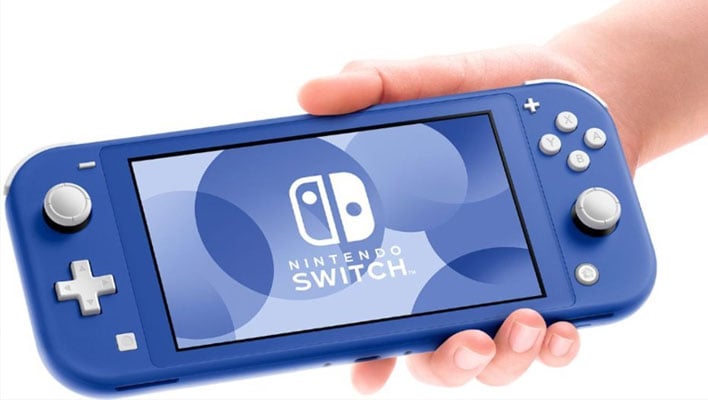 Nintendo also released the
Switch Lite
that same year, which traded its hybrid design for a more compact form factor. Unlike the standard Switch, the Joy-Con controllers are permanently attached to the Lite model, and it can't be docked. Lite models also boast a more power efficient
Tegra X1+ SoC
.
The most recent addition to the Switch family is the Switch OLED, released on July 2021. As the name implies, it ships with an OLED display. It's otherwise essentially the same console as the non-OLED variant, but with some minor changes like better speakers, a wider kickstand, and more internal storage (64GB versus 32GB).
Here's where it stands among the rankings of the best-selling consoles...
Sony PlayStation 2: 155 million units
Nintendo DS: 154.02 million units
Nintendo Switch: 122.55 million units
Nintendo Game Boy & Game Boy Color: 118.69 million units
Sony PlayStation 4: 117.2 million units
Sony PlayStation 1: 102.49 million units
Nintendo Wii: 101.63 million units
Sony PlayStation 3: 87.4 million units
Microsoft Xbox 360: 84 million units
Nintendo Game Boy Advance: 81.51 million units
Nintendo revealed the updated sales figures as part of its
latest earnings report
for its fiscal year ending March 2023. Despite leapfrogging into third place all-time, the earnings report also shows a bit of slowed momentum—Nintendo sold 14.91 million Switch consoles last quarter, versus 18.95 million from the same quarter a year prior.
Again, that's combined sales among all three main models. Broken down by SKU, Nintendo sold 7.69 million Switch OLED models, followed by 5.22 million original Switch consoles and 2 million Switch Lite variants.
"[Switch] units sold declined 21.3 percent year-on-year to 14.91 million units, mainly due to a shortage of semiconductors and other component supplies that impacted production until around late summer. Total software sales declined 4.0 percent year-on-year to 172.11 million units, affected to some extent by the decline in hardware sales," Nintendo said.
Nintendo also vaguely said it aims to "maintain sales momentum by continuing to convey the appeal of the Nintendo Switch family of systems." Reading between the lines, it seems Nintendo is also saying there are still no plans to release a Switch Pro.
As for game sales, Mario Kart 8 Deluxe continues to take the top spot among Switch titles with 52 million units sold, followed by Animal Crossing: New Horizons (41.59 million units), Super Smash Bros. Ultimate (30.44 million units), The Legend of Zelda: Breath of the Wild (29 million units), and Pokémon Sword and Pokémon Shield (25.68 million units combined).