Minisforum Latest Mini PC Flexes A Discrete Arc A730 6GB GPU And A Preorder Discount
Aptly named mini PC specialist
Minisforum
announced its HN2673 computer back in June. However, the firm has just put this new Neptune Series compact PC up for pre-order, and there's a nice discount to be had on the various configurations.
The Minisforum product pages reveal a CPU and GPU combo in the HN2673 that isn't seen very often. Inside this "high performance" mini PC is an
Intel Core i7-12650H
Processor, 10C/16T (24M Cache, up to 4.7 GHz, 45W), as well as a discrete Intel Arc A730M Graphics (GDDR6 6GB, 80-120W). So, yes, both parts are designed for 'mobile', usually laptops, but are here in a compact desktop PC.
Certainly, the quad-fan cooling system in the Minisforum HN2673 is going to let the mobile performance components run without much worry about thermals or throttling. Thanks to the abundance of air shifting apparatus, Minisforum says this large cooling array is both capable and quiet. The intake for all four fans is largely unhindered and covers all corners of the PCB.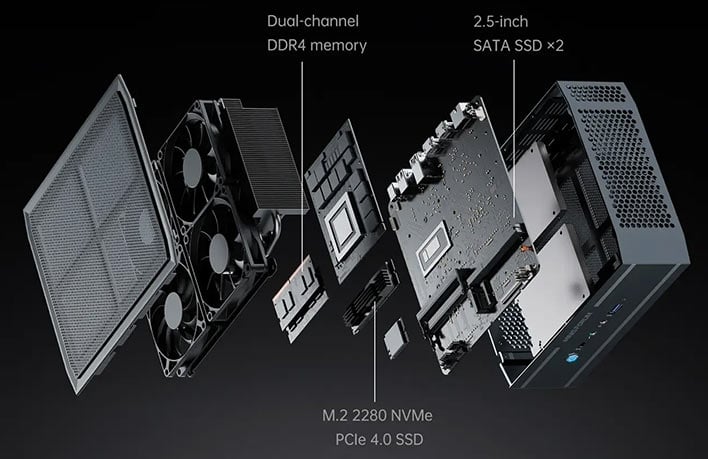 We've already mentioned that this processing combo is a little unusual, particularly on the desktop. However, the Arc A730M equipped in the Minisforum is also peculiar for being a 6GB part. A quick nose through Intel's official specs shows that the Arc A730M discrete graphics module comes in a 12GB configuration. There should be no other differences in the GPU or memory spec, as none are highlighted.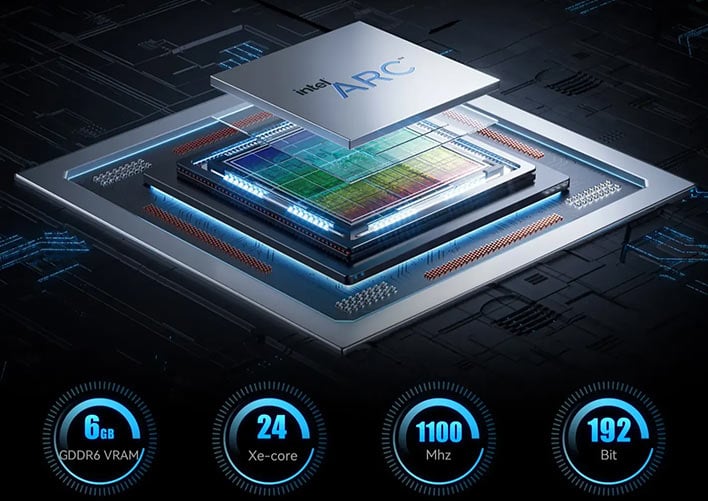 We haven't reported upon any stories touching on the Arc A730M GPU since some
leaked benchmarks
in June 2022. Perhaps surprisingly, none of the laptops we have had in the labs since then have featured this GPU. With 24 Xe Cores at up to 1.1GHz and GDDR6 on a 192-bit bus, it is only one notch below the Intel flagship A770M option. Users should find its performance to fall roughly between a mobile GeForce RTX 3050 and 3060, depending on the game being played.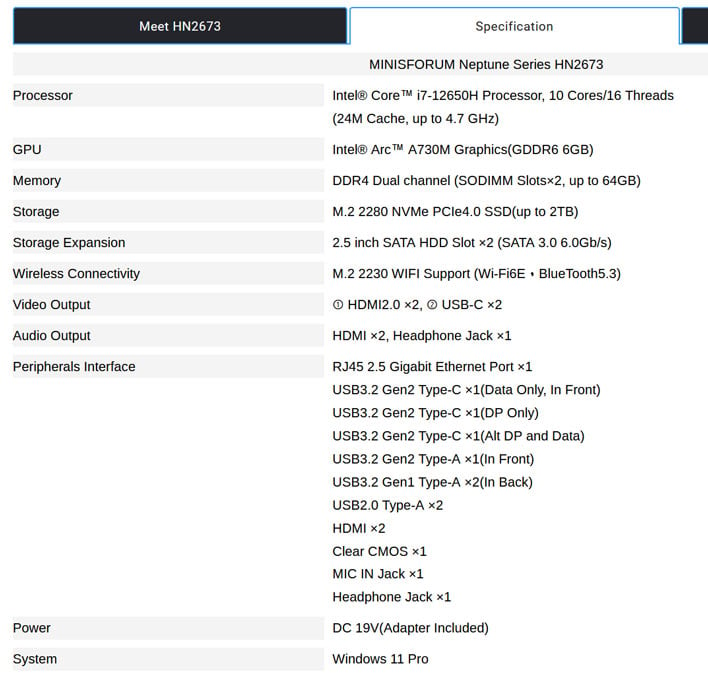 The full official specs of the Minisforum HN2673 are shown above. You will see that the system dimensions aren't given, but the main picture should give you a contextual feel for this system's size. Mini PCs don't often have room for two extra 2.5-inch drives, but this one does, making use of its slightly larger than usual (for Minisforum) chassis.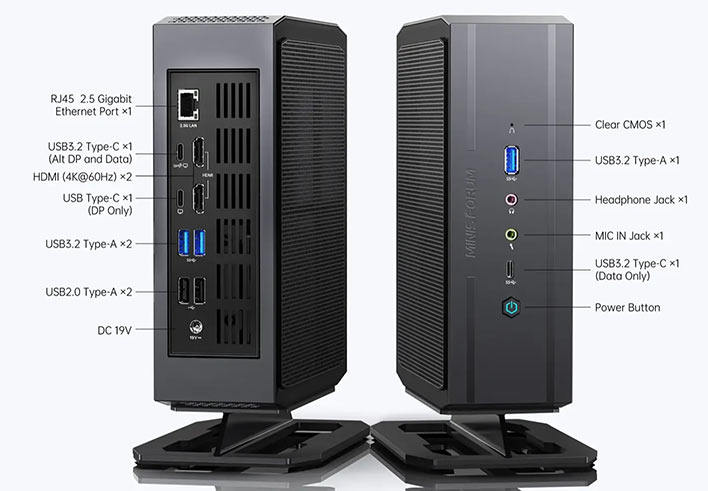 As the
Minisforum HN2673
has entered its live pre-order phase, the PC maker has put it up at a special discount. There are no barebones options for this model, but it starts at $649 for a 16GB/512GB RAM/storage combo with Windows 11 Pro. That is apparently discounted from the usual $809. The top model, with a 64GB/1TB RAM/storage combo, is currently only $799 thanks to a discount. Shipping starts in late August, says Minisforum.