Making A Young Gamer's Wish Come True: Doug's Fantastic Gaming PC Build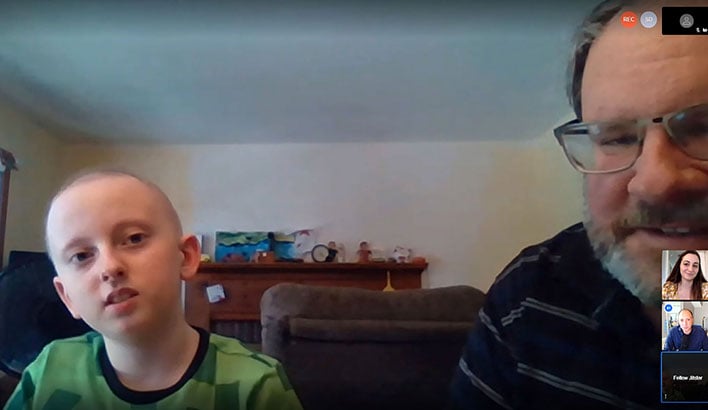 The good people at
Make-A-Wish
Massachusetts and Rhode Island have been helping kids with critical health conditions make their dreams come true for decades now. Founded in 1980, Make-A-Wish "
grants wishes for children between the ages of 2½ and 18 years of age with life-threatening medical conditions to enrich the human experience with hope, strength, and joy. For a child with a life-threatening illness, a wish fulfilled provides profound joy and lasting hope to keep fighting and dreaming for the future."
In its 32-year history, the organization has granted over 8,500 wishes for children in the Massachusetts and Rhode Island area.
Recently, we were fortunate enough to be contacted by Make-A-Wish through a local Engineering college called WPI. My son Michael, now a
WPI
Electrical Engineering graduate, was asked to help make a wish for a local boy named Doug who was diagnosed with cancer. Thankfully, Michael asked if team HotHardware could help as well, and he connected us with the Make-A-Wish team. In turn, we were also fortunate enough to have friends at many great companies that could help us out with making Doug's wish come true.
You see Doug had a
DIY
wish to both learn how to build a great gaming PC, and to become a PC Gamer and PC Game Streamer on
YouTube
or
Twitch
. And that was right up our alley. Doug was a young man after our own hearts!
And so it was on, for Doug. This Make-A-Wish gamer's wish absolutely needed to come true...
AMD, ASUS, Blue Mics, Corsair, Elgato, NVIDIA and Western Digital, for helping us obtain all the great PC gear to help make Doug's dream gaming PC a reality. Here are the specs of Doug's dream system:
AMD Ryzen 7 3800X 8-Core Processor
ASUS ROG Strix X570-E Motherboard
NVIDIA GeForce RTX 2080 Super Graphics Card
ASUS ROG Swift PG35VQ 35" – Curved, HDR G-Sync Gaming Monitor
32 GB Corsair Vengeance LPX DDR4
WD Blue 1TB NVMe SATA SSD
WD Black SN-750 1TB NVMe Gaming SSD
Corsair 750 Watt Gold Modular PSU
Corsair H100i RGB PLATINUM All-In-One Water Cooler
Corsair Crystal Series 570X Case
Corsair K70 RGB MK.2 Gaming Keyboard And Knight Sword RGB Mouse
Corsair Gaming VOID RGB Elite Wireless Gaming Headset
Elgato HD60s Capture Card
Blue Yeti USB Microphone
It was wonderful and heart-warming how quickly the entire build list came together, again thanks to these great brands. Unfortunately, the COVID-19 pandemic threw a wrench in the works and we were forced to postpone getting together with Doug to help show him how to build the system. Doug's PC Gaming wish also included the all-important learning process of how to build a gaming PC, and frankly we were stuck on how to make that all happen safely.
Fortunately, however, it was good ol' Dad to the rescue! Doug's gaming PC build actually turned out to be a great father and son project. Kudos to Doug's Dad Bill, for rolling up his sleeves, doing a bit of research and helping Doug learn how to put all these great technologies together.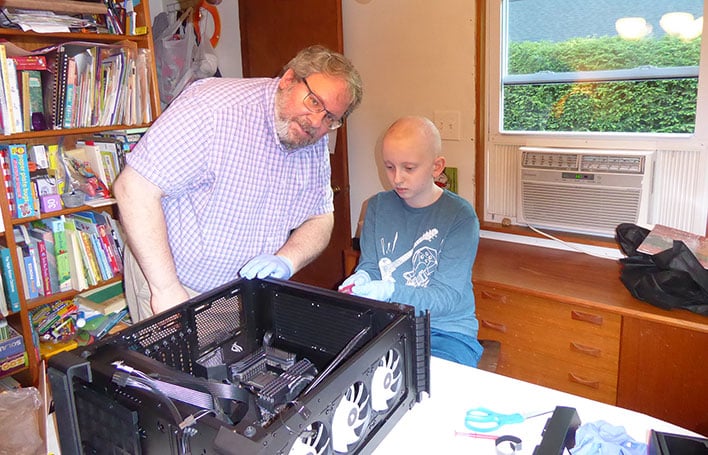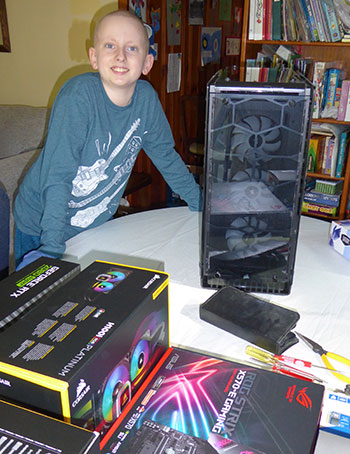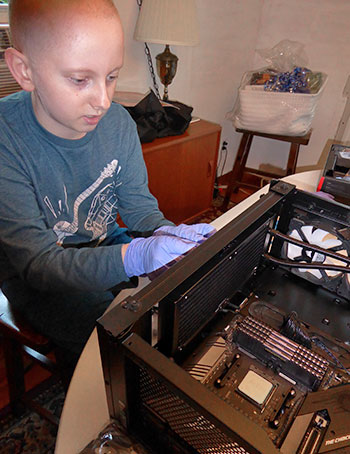 Check out the results for yourself, and meet Doug and his Dad Bill, too…
It Was, In A Word, VICTORY!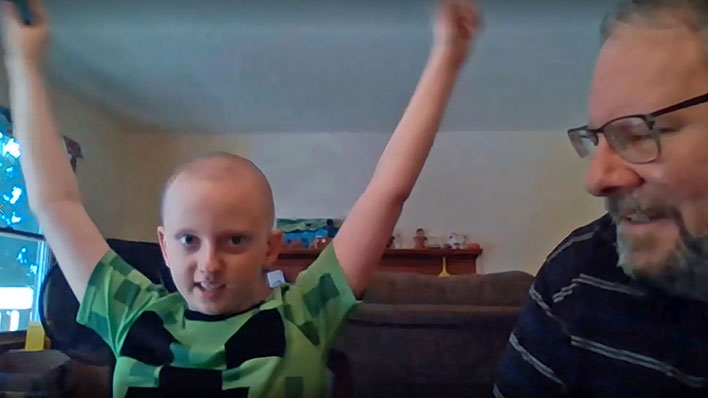 Doug is now all set up at home with his new AMD, NVIDIA, Corsair, WD, ASUS, Elgato and Blue Mics-powered dream gaming PC, and he's enjoying not only a wealth of new game titles he can now play, but he's also doing a bit of creation too, designing channel art for friends.
Doug and Dad didn't let critical illness, or even a global pandemic, get in the way of making dreams come true and we couldn't be prouder of their triumph. Again, heartfelt thanks to the brands who all contributed here for Doug, as well as the wonderful people at
Make-A-Wish Massachusetts And Rhode Island
. This was just what the doctor ordered for all of us here at HotHardware as well, to help beat our coronavirus shut-in blues.
In a world too often divided, it's great solace to see people from all walks of life come together for good, and to help make a profound difference. Doug -- the newly-minted PC Gamer -- is coming to a YouTube or
Twitch
channel near you soon, so keep on the lookout. He's just getting warmed up.