Buying An iPhone 15? Repair Tech Warns The Wrong USB-C Charger Could Fry It
With Apple's announcement of its iPhone 15 family of smartphones switching from a Lightning port to a USB-C port, buyers will want to take note of some safety precautions. Repair technicians warn potential iPhone 15 owners that a cheap USB-C cable could fry their new device.
Apple's recent
Wonderlust Event
was packed with information about the Cupertino-based company's latest addition to the
iPhone
family. One of the most anticipated changes consumers were awaiting was the switch from the archaic Lightning port that Apple had clung to for so many years to the universal USB-C port. The change likely would not have occurred if not for the European Commission passing a new regulation that required most all small electronic devices be outfitted with a USB-C port by the end of 2024. Now that Apple has made the switch, consumers who purchase an iPhone 15 will want to be careful about which USB-C cables they use.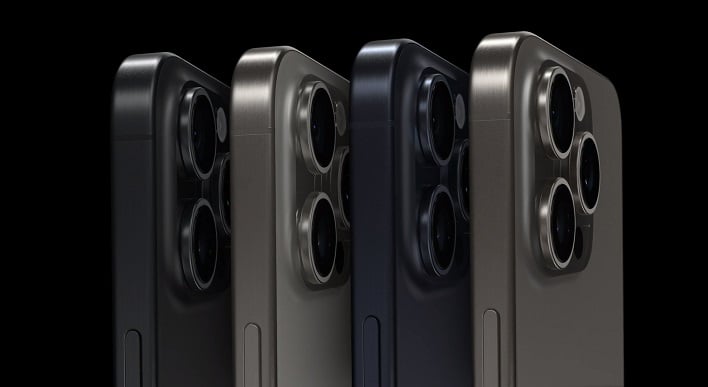 What new iPhone owners will want to take into account is that not all cables are the same. While high-quality chargers typically come with circuit boards inside them that protect against a potential surge of energy, low-quality USB-C cables can negate that safeguard. They may appear the same, but some lack the tiny chip that protects your device.
Because of this, those switching to an iPhone 15 will want to invest in a quality charging cable from vendors like Anker, Belkin, or even Amazon Basics. These cables can be on sale for as low as $9 each, with higher-cost ones running upwards of $30 or more. In an interview, John Bumstead, owner of RDKL Inc., remarked that it is best to buy from trusted dealers or the brand itself instead of buying off sites like eBay.
Another thing to be aware of is where not to plug a device into. USB ports available on airplanes, hotel rooms, or car consoles are usually not recommended because it is not clear what their charging rates are. The safest way to charge your device while traveling is to use a high-quality charging brick that will protect your device. Another option to consider is wireless charging.
For those who may be wondering what they will do with all the accessories they have accumulated with Lightning ports, there is a 1m adapter cable available from Apple that goes from
USB-C
to Lightning for $19 and a 2m option for $29. A MagSafe charger is available on Apple's website for $39 for those who want to go the wireless route.