Intel's Gelsinger Plans AI Domination With 100 Million PCs Shipped By 2025
At last week's Intel Innovation Taipei 2023 Technology Forum, CEO Pat Gelsinger revealed the company's goal to ship at least 100 million NPU-enabled PCs with on-device AI acceleration by 2025. Gelsinger, which has lead Intel since early 2021, has overseen a radical transformation of Intel's business, and AI is one of his primary focuses moving forward. Whether Intel succeeds in shipping 100 million PCs with on-device AI acceleration will hinge on the success of Intel's nascent tile-based CPUs, like the impending Meteor Lake.
It's not exactly clear if Intel's self-imposed deadline is for the beginning or end of 2025, but even assuming Intel wants to ship 100 million AI PCs in 2024 alone, it might not be that challenging. According to Gartner, 286 million PCs were shipped in 2022, down from 341 million in 2021. x86 Windows PCs represent roughly 80% to 85% of all PCs, and Intel CPUs power roughly 80% of them, which means Intel already has about two-thirds of the PC market. Shipping 100 million PCs with AI CPUs should be doable for Intel, even if it's all in the course of a single year.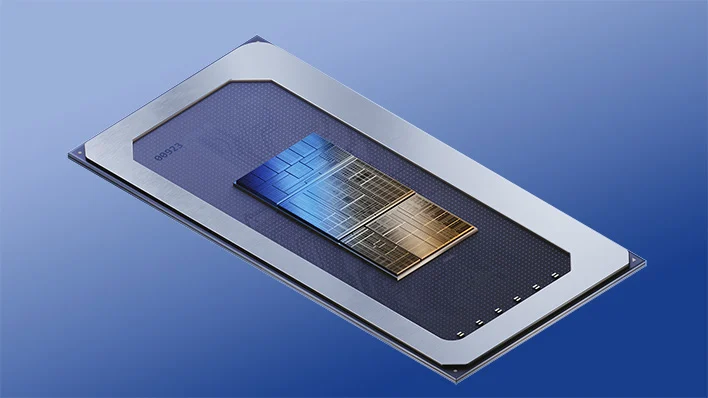 Intel and Gelsinger are clearly placing a lot of faith in upcoming Meteor Lake, Arrow Lake, and Lunar Lake CPUs, which will come out in force in 2024.
Meteor Lake
is the company's first tile/chiplet-based consumer CPU, and the first devices to use Meteor Lake (primarily laptops) will launch on December 14, though there are rumors that the
flagship models are delayed
into early 2024. Arrow Lake and Lunar Lake are both set to launch in 2024 and will also be tile-based CPUs, with the former primarily focusing on the desktop as a successor to Raptor Lake.
However, Intel isn't the only company making AI-enabled chips for PC. AMD's Ryzen 7040 series Phoenix APUs and Apple's M CPUs have AI acceleration hardware built in, and Apple's M chips are especially a potent competitor,
propelling Apple to 10% of PC market share in 2022
. Additionally, Intel has to worry about new ARM-based CPUs from Qualcomm,
and potentially NVIDIA
, and even AMD, which could make things even more difficult Chipzilla. If Gelsinger is serious about
selling 100 million AI-accelerated PCs
within the next year or two, its upcoming tile-based CPUs need to deliver the goods. Thankfully, we'll know how good Meteor Lake is soon enough.