Intel Poaches GlobalFoundries CTO Gary Patton As It Heads Towards 7nm And Beyond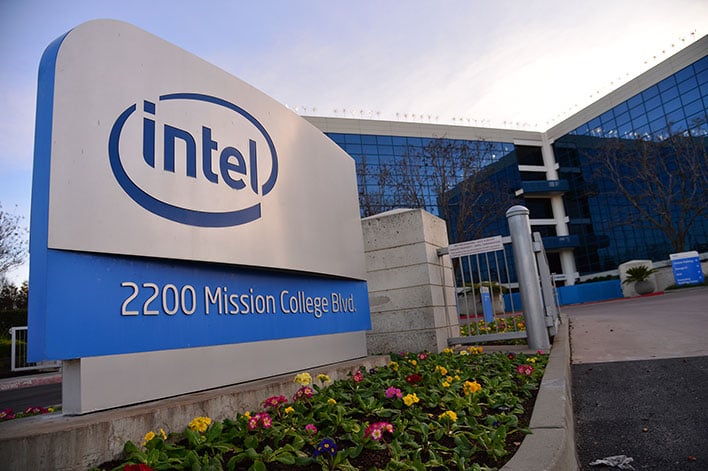 Intel
continues to
lure high-level talent
from other heavy hitters in the technology industry. It's latest grab is Dr. Gary Patton, who most recently served at the chief technology officer (CTO) at GlobalFoundries. He now joins Intel as corporate vice president and general manager of design enablement, and will report to Mike Mayberry, Intel's CTO.
Dr. Patton brings with him a wealth of experience in the semiconductor industry. In his role at
GlobalFoundries
, he was responsible for the fab's chip technology research and development roadmap, operations, and execution. He served in that role for more than four years, from July 2015 until his departure this month.
Prior to working at GlobalFoundries, Dr. Patton served in several roles at International Business Machines (
IBM
) dating all the way back to 1986, when he was a staff member and manager at IBM Research. He climbed the ladder at IBM, culminating in his role as vice president of technology development and design enablement (two years), and then vice president of IBM's semiconductor research and development center (8 years). In that latter role, he managed a team of around 1,600 individuals.
Intel has not yet formally announced Dr. Patton's hiring to the public. However, his
LinkedIn profile
contains several congratulatory messages on his move to Intel, including a few from people who work at the Santa Clara chipmaker.
This looks to be a key hire for Intel as it attempts to get back on track with a two-year cadence. Intel has sort of been stuck at 14nm for a long time now, and only recently began shipping 10nm mobile CPUs (
Ice Lake
) in volume. We're still waiting on 10nm desktop chips.
Looking further down the road, Intel is confident it can deliver on 7nm tech without the same hiccups that delayed its 10nm roll out. Rival AMD is already at 7nm, though without taking a deep dive into chip design, Intel's 7nm would be roughly equivalent to TSMC's 5nm node.