Intel Reportedly Developing Breakthrough Project Athena Thermal Module For Laptops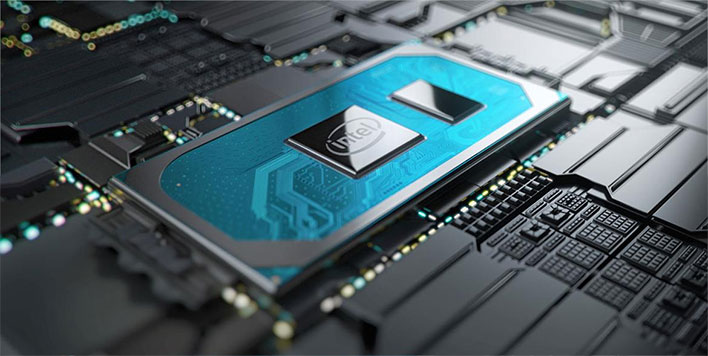 In the ongoing quest to deliver increasingly thinner and lighter laptops, hardware makers may be getting a big assist from
Intel
. It's said the chip maker is planning to introduce a new thermal module design at the Consumer Electronics Show (
CES
) next month, which would bolster heat dissipation in laptops by 25-30 percent.
That is not an insignificant improvement, if it should come to pass. To wit, one of the most frustrating aspects of today's laptops is how quickly the CPUs (and GPUs, for that matter) tend to throttle. This can happen even under lighter workloads. It's just a tough ask for a laptop with limited space to keep a high-end processor cool enough to power through certain tasks.
According to
DigiTimes
, the new thermal design is part of Intel's
Project Athena
. It's said to combine vapor chambers with graphite sheets to more efficiently whisk away heat. The site says thermal compounds are usually in the compartment between the keyboard and bottom shell, but with Intel's design, this would be replaced by a vapor chamber, which would be attached to a graphite sheet placed behind the screen.
It sounds like an innovative design, and it will require some changes on the engineering side. For example, the hinges on a laptop would have to be redesigned to allow the graphite sheet to go through and conduct heat from the CPU area.
In theory, this would allow for even thinner laptop designs. It could also pave the way for fanless designs, though probably only for lower-end laptops—I wouldn't trust a fanless laptop to keep a flagship mobile CPU cool, no matter how fancy the thermal module design. I also suspect that this could make laptops more lap-friendly, as some of today's model can get downright hot on the underside.

Intel has not announced anything yet, but if the report is true, we could very well end up seeing new laptop designs trotted out at CES, using the revised cooling scheme. Some of these could end up being soon-to-ship laptops, while others might be prototype designs, as both are common occurrences at CES.
The one limitation to the new cooling scheme is screen flexibility. Specifically, it's said this could only be used on laptops that open at an angle of 180 degrees or less. In other words, flexible form factors that fold all the way back to function as a tablet or be propped up in tent mode are out of the question. However, that could be just a temporary restriction, as laptop makers (and perhaps Intel) design creative solutions that would allow the cooling design to be used in such devices.