Google TV Adds Over 800 Free Channels As Streaming Wars With Roku Heat Up
When Google TV launched—or rather, relaunched—with the
new Chromecast
, Google had big plans for live TV integration via its YouTube TV service. In the intervening years, many of Google's competitors like Roku have embraced so-called free ad-supported television (FAST). Now, Google is stepping up with the addition of 800 channels of free programming in Google TV, which it says is the most streaming options of any single video provider.
Google
previously hosted channels from Pluto TV on Google TV, but the new initiative will see the addition of content from Tubi, Plex, and Haystack News. In the Google TV interface, you can head over to the "Live" tab to see the FAST channels. They'll be grouped into categories like popular, news, and reality. There's no on-demand streaming functionality—the content just plays with occasional (unskippable) ad breaks, just like watching TV the old-fashioned way.
The premium live streaming integration is not going away. If you subscribe to Google's $73 per month YouTube TV service or the cheaper Sling TV service, those channels and your recorded content will still be accessible in the Google TV interface. You'll just have additional tabs for this
new raft of free content
.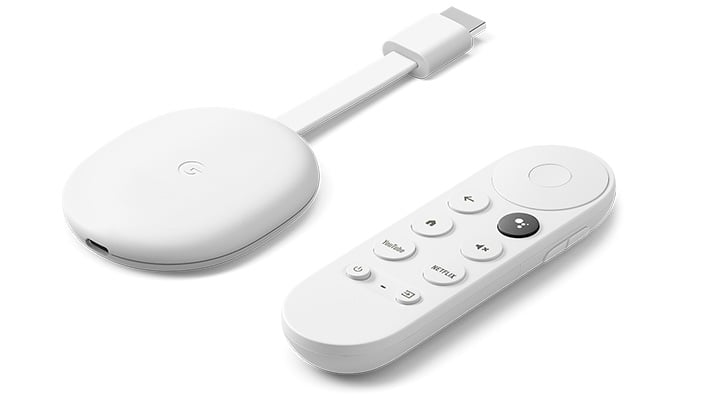 As the number of streaming video silos increases, viewers are again seeking out free options. At launch, Google promised that Google TV was based around premium content and would not run ads for or suggest content the user didn't own. However, it only took a few months for the approach to change. Now, the home screen regularly suggests FAST content and premium streaming video that is not connected to the user's account.
Google's marketing around Google TV is also a bit confusing. It's still Android under the hood, but it's distinct from the Android TV platform that still exists on numerous older devices. The new FAST channels are available in the US on all Google TV devices, including the Chromecast with Google TV (either 4K or
HD
), and smart TVs from Sony, Hisense, Sony, and Philips. Google plans to expand availability of the new aggregated streaming channels to some Android TV devices later in 2023.