Google Will Delete Millions Of Dormant Gmail Accounts Very Soon
That
Gmail
account you've been keeping in your back pocket could be on the chopping block. The company
updated its inactive account policy
earlier this year, and the deadline is fast approaching. Beginning December 1, Google will delete most accounts that haven't been touched in two years or more. You can save your forlorn account, though.
Since Google just clarified this policy in mid-2023, the
December deadline
is the first time it will be enforced. The purge will happen in stages, and first on the list are accounts that were opened but never used. Before deleting the profile, Google will send multiple warnings to the account in question, as well as the recovery email (if one was provided).
So, we can expect a substantial purge of ancient Gmail handles in the coming months, but going forward it will just be those that hit the two-year cutoff. To keep your old account from being pruned, you just have to use it. That can be as simple as logging in, but sending emails, watching YouTube videos, sharing photos, and downloading apps with the account will also mark it as "active."
There are some exceptions that will shield an account from deletion, even if it hasn't been touched in years. For instance, accounts that have
purchased
an app, video, book, or other content from Google Play will remain available. Likewise, accounts with an active gift card balance will stick around. Ongoing subscriptions like Google Drive or YouTube Premium also count as activity.
Google naturally has a business reason to delete these accounts, which will free up usernames and storage space on the company's servers—removing the Gmail address also means deleting the data associated with it, which can include photos, videos, passwords, and Drive storage. However, there's also a security rationale. According to
Google
, these unused accounts usually rely on reused, weak passwords. In addition, abandoned accounts are ten times less likely to have two-factor authentication enabled. Many of them have probably already been compromised by data leaks.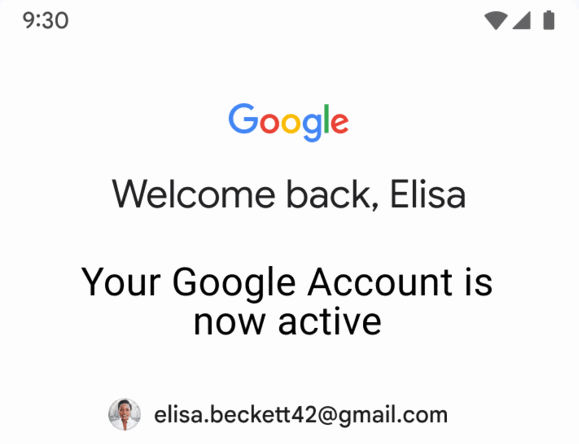 You probably don't keep track of the last time you've logged into all your various online profiles. So, it's a good idea to check in with any old Google accounts you may not use often, assuming you want to keep them. And if you don't want to worry about it again, buy a cheap app to exempt the account from future purges. And while you're at it, make a backup of your account with the
Google Takeout
tool.