Google Duplex Hits The Web Enabling Chrome To Book Movie Tickets
Google Assistant has gained a new capability that movie fans will appreciate courtesy of
Google Duplex
technology. On Android phones, Google Assistant can now help users to buy movie tickets online. Users can get times and buy tickets starting with "Hey Google, showtimes for [movie] in [city] this weekend." Google also notes that movie fans can search for movie times from the Google app on Android.
Once the list of theaters in the area turns up, users can choose a theater and time that they want. The option to buy tickets will be offered from within the Assistant and supports more than 70 cinemas and ticketing services. Supported ticketing services include Fandango, movietickets.com, AMC, or MJR in the U.S. and ODEON in the U.K.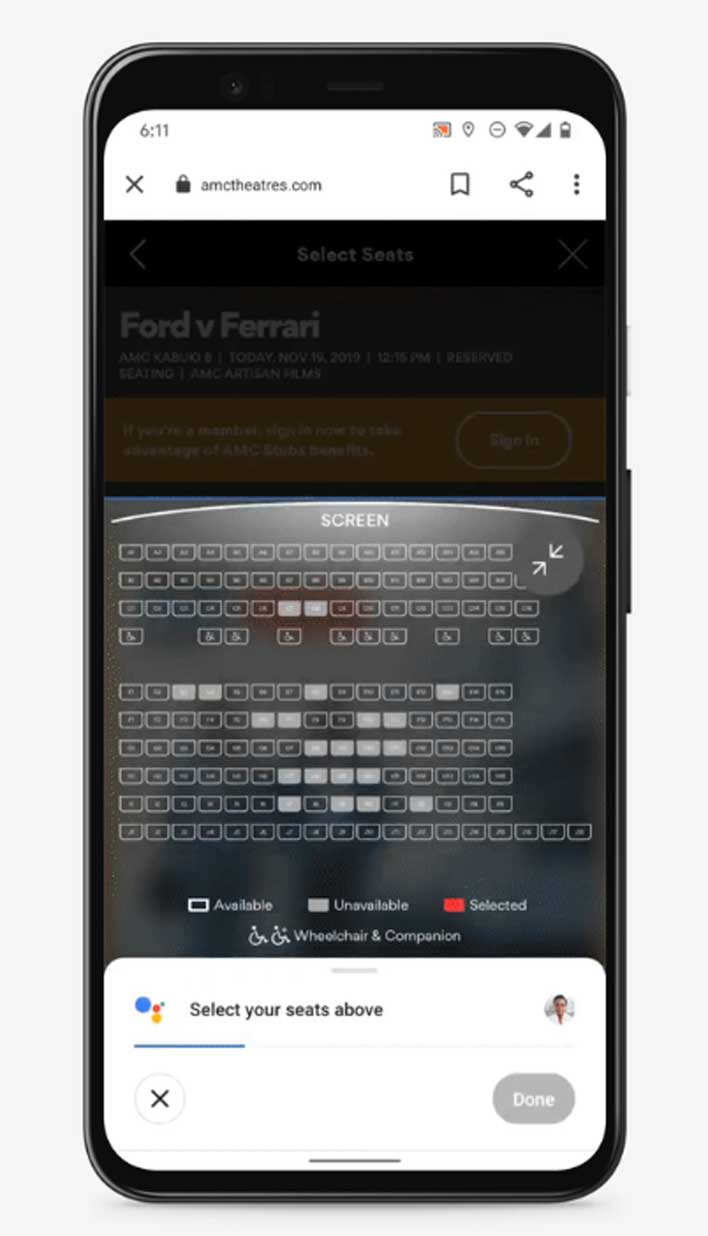 After choosing a theater and a time, Assistant will open Chrome to guide users through the rest of the purchasing process. Google says that Duplex technology allows users to navigate the site and input their information. The feature supports the use of saved payment information in Chrome. Google says that it will expand the Duplex tech and Assistant to perform other features in the future, including car rentals.
The first use of Google Duplex technology came in reserving tables at a restaurant. Duplex uses advanced A.I. to makes the reservations, and all the person needs to do is tell Google Assistant where they want to eat, what day and time, and how many people will be there. Duplex then places the call using a human-like voice and books the tablet for users. A report in May indicated that the Duplex A.I. wasn't always up to the task. Human handlers needed to make the calls at least 25% of the time.