Genius Slaps Google With $50 Million Lawsuit For Allegedly Stealing Song Lyrics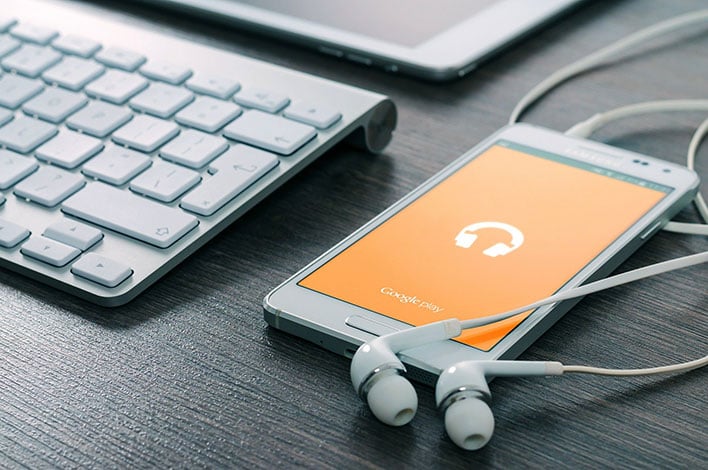 Genius, a site that posts lyrics to songs (one of the biggest around of its kind), is
suing Google
for allegedly scraping its data and copying lyrics from its platform. It is not entirely clear if what the lawsuit claims Google did is even illegal, though Genius is suing the tech giant for "no less than $50 million" to recover lost licensing and ad revenue.
Part of what makes this case interesting is how Genius claims to have caught Google with its hand in the cookie jar. It's rather clever—Genius applies a watermark of sorts to its lyrics, by way of alternating apostrophes (straight and curly single-quote marks). This makes it easy to see if other sites are scraping its data.
To drive the point home, the watermark spells "red handed" when converted to Morse code, as in being caught red-handed.

"Defendants Google LLC and LyricFind have been caught red-handed misappropriating content from Genius's website, which they have exploited—and continue to exploit—for their own financial benefit and to Genius's financial detriment. When repeatedly confronted by Genius with incontrovertible evidence regarding their conduct, Defendants assigned blame elsewhere but otherwise continued their unlawful behavior," the
lawsuit states (PDF)
.
Google has contended in the past that it licenses song lyrics from several different sources. Where this gets tricky is that both Genius and Google own licenses from music publishers to print song lyrics. As
The Verge
points out, recent court rulings have found that scraping the web is not in and of itself illegal, even though sites often prohibit the practice in their terms of service.
John Bergmayer, legal director with the consumer advocacy group Public Knowledge, told the site Genius' case does not look all that strong. At the same time, he says Google should still take the claims seriously because of its size and power. It sounds like he's saying Google is at risk of being found guilty in the court of public opinion, though it's not entirely clear.
Either way, Genius is hoping to hit Google's pocket book for $50 million, which is a drop in the bucket for the sultan of search. It's also seeking a permanent injunction against LyricFind that would prevent the company from copying its lyrics and licensing the data to third parties, including Google.