Furious Nintendo Tries Forcing Discord To Expose Zelda Tears Of The Kingdom Leaker
Nintendo is hot under the collar about a leak surrounding the upcoming release of its highly anticipated game,
The Legend of Zelda: Tears of the Kingdom
. A new report indicates the gaming giant may have narrowed down its search for the leaker and is pressuring Discord to release the culprit's identity.
The Legend of Zelda: Tears of the Kingdom
is set to launch next month on the
Nintendo
Switch, but not before a massive leak of an art book back in February of this year. Nintendo did not take the leak lightly and has been trying to track down the perpetrator ever since. According to a subpoena filed by Nintendo against Discord, it seems the gaming company has narrowed down its search to a single Discord user.
The subpoena, first reported by
TorrentFreak
, was filed in the Northern District Court of California on April 4. It states Nintendo wants Discord to "disclose the identity, including the name(s), address(es), telephone number(s), and e-mail address(es) of the user Julien#2743, who is responsible for posting infringing content." The leak was found on a fan-run Discord server named "
Tears of the Kingdom
Official Discord Server." It should be noted that Nintendo does not have an "official" Discord server for the game itself, or any other of its games.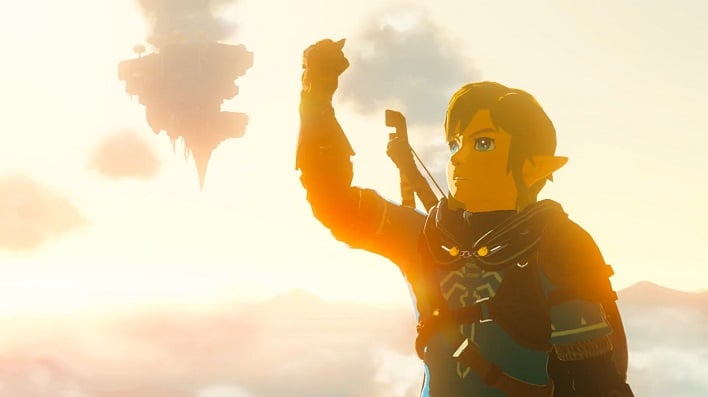 Eurogamer
reported the initial leak in February of a 200-page 'Artbook' linked to the Zelda game. The 'Artbook' contains details about new characters, enemies, enemy types, and new locations within the game.
Just a day after the report by
Eurogamer
, Nintendo issued a DMCA notice to Discord, naming the server in question. The notice included six URLs that featured images or links to images "from Nintendo's copyright-protected and unreleased special edition art book for
The Legend of Zelda: Tears of the Kingdom
video game in violation of Nintendo's rights."
Discord acknowledged the notice swiftly, promising that the content "will be removed promptly." Within ten hours of Discord's response, Nintendo sent another request for "immediate review and takedown" of the channel.
Nearly 20 hours later, Discord notified Nintendo that it had "issued a warning to the server for the reported activity." Discord then told Nintendo that if it was concerned about "potential consumer confusion" surrounding the channel's use of the term "official," it should file a trademark complaint. All of this has led to Nintendo filing its subpoena on April 4th.
In a Reddit post, that has since been taken down, the leaker claimed a friend had sent them the
art book
images. However, it is still unclear how the user obtained the highly secretive material so far in advance of the game's release.