Where To Find Fortnite No Fishing Signs And How To Complete The Challenge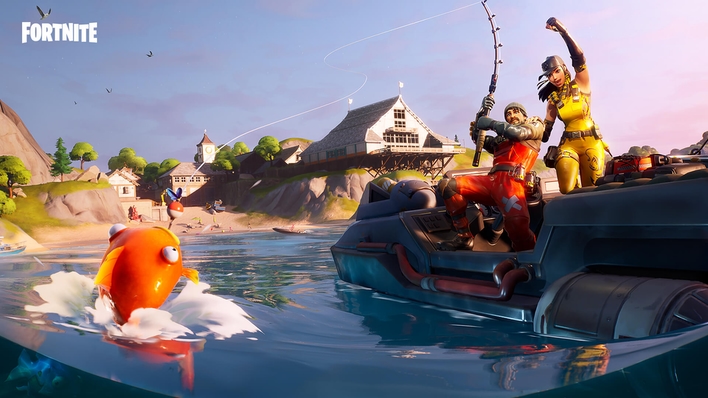 Fortnite fans know that Season 2 Chapter 1 is drawing to a close, and to keep players entertained, Epic Games has unveiled some new challenges this week. The challenges are part of the Cameo Vs. Chic mission set and the first of the missions is catching something with a fishing rod at different locations around the map. And of course, Fortnite map locations where players have to catch their items, ironically enough, are where there are "No Fishing" signs.
The hardest part of this mission, like most missions requiring players to perform specific actions in specific locations, is finding the locations. The map attached below shows the location of the "No Fishing" signs for players to go and break the rules. This mission is an easy one to complete as all three of the "No Fishing" signs are relatively close together at Slurpy Swamp in the southwest corner of the map.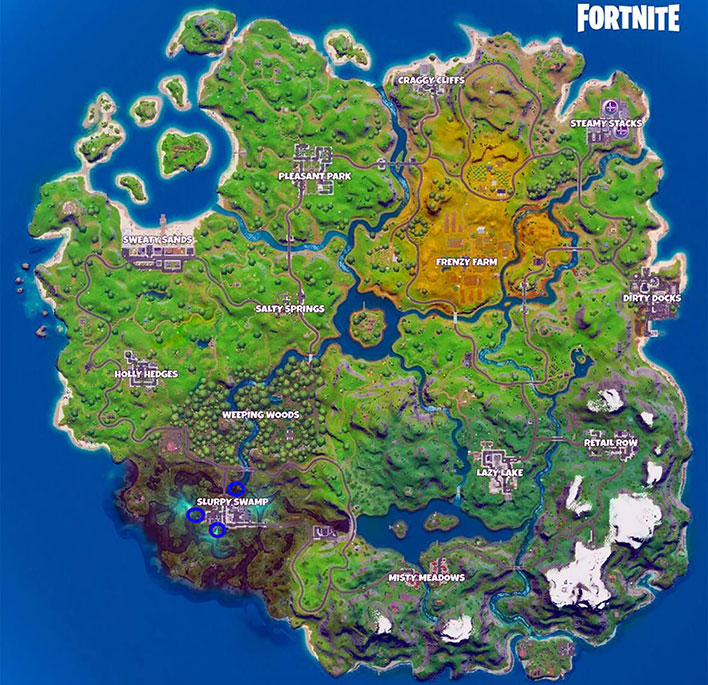 The three circles on the map image above show where to go to complete the challenge. There are barrels at the locations that have fishing rods inside. All players need to do is reel in an item at each of the three sign locations, and the mission is complete. Once the mission is completed, players gain XP and unlock a new Cameo Vs. Chic challenge to do.
Many Fortnite fans are looking forward to the new season kicking off and are wondering what changes are in store. Epic Games has stated that Season 2 will start on Thursday, February 20th. Ahead of that, the game will get a big update bringing it to version 11.50 adding in the Unreal Engine Chaos physics engine. We expect that Chapter 2 will utilize that new physics engine for spectacular effects. All we know of what Season 2 promises right now is in redacted hints on a blog post by Epic Games that gives nothing up.