FCC Proposes Return Of Net Neutrality Rules Repealed Under Trump Admin
In the coming weeks, internet service providers in the United States could find themselves again bound by net neutrality rules. With the swearing in of a new commissioner, the Federal Communications Commission (FCC) now has a Democratic majority. That gives Chairwoman Jessica Rosenworcel enough votes to reinstate the regulations
vacated under the previous administration
.
Rosenworcel plans to hold a vote to reinstate net neutrality on October 19. This announcement comes mere days after the swearing in of FCC commissioner Anna Gomez, who was confirmed by the Senate earlier this month. The party of the current president usually gains a majority on the five-member commission earlier in a term, but the White House's previous pick, Gigi Sohn, was blocked along party lines until she withdrew from consideration in March 2023.
US regulators have had an on again, off again love affair with net neutrality. During the Obama administration, the commission implemented net neutrality rules under Title II of the Telecommunications Act. These rules prevented ISPs from blocking or slowing content for business reasons. It also ruled out the creation of paid "fast lanes" for data delivery. When Trump appointed a new commissioner early in his term, the FCC's ideological shift led to the dissolution of net neutrality under
Chairman Ajit Pai
. Now, it's flipping again.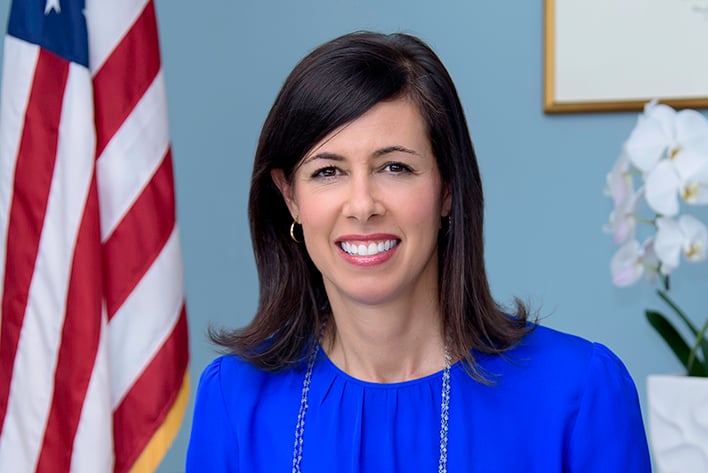 The rules implemented under the Biden administration will be almost identical to the ones from the Obama era. Rosenworcel notes there will be one important change, though. The FCC has the authority to block state-affiliated companies from providing services in the US on national security grounds, but the 2017 repeal of net neutrality limited the commission's authority in broadband. When restoring net neutrality, the FCC will make clear it has that authority. "This is a national security loophole that needs to be addressed,"
said Rosenworcel
.
Many are hoping the FCC and state-level agencies will move toward treating internet access as a utility. However, Rosenworcel isn't going down that road right now, reassuring the industry that she does not intend to use the FCC's new Democratic majority to implement pricing controls. Given how often ISPs
abuse their customers
, a little more regulation might be a good idea. Still, reviving net neutrality does force ISPs to remain data agnostic, which is a good thing for everyone who doesn't own a mountain of Comcast stock.