Epic Games Store Rings In New Year With Encore Sale And Three Free Games
If your New Year's resolution was to spend less money on video games, we have bad news. While the holiday sales have mostly come to an end,
Epic Games
is still offering discounts on several titles through the Epic Games Store during its Encore Week Sale, which kicked off on January 1 and runs through January 7 (11:00 am EST / 8:00 am PST).
As an added bonus, you can still use any coupons you might have left over from the Holiday Sale. For example, there is an $10 off
Epic Coupon
(valid until May 1, 2020) that is good on your first purchase. If you are able to take advantage of that coupon, you could score
Red Dead Redemption 2
for just $37.99, its lowest price ever. I verified that this still works, have a look...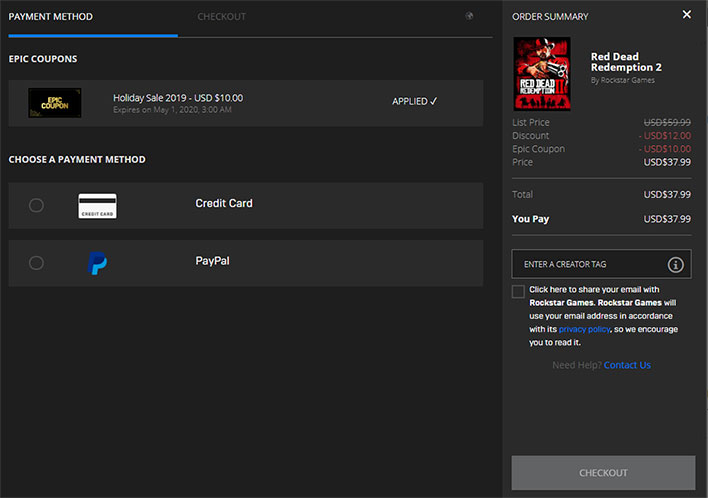 If you have the coupon, it should work on just about any other game as well. Here's a roundup of the games that are on sale during the Encore event...
Get Three Free Games At The Epic Games Store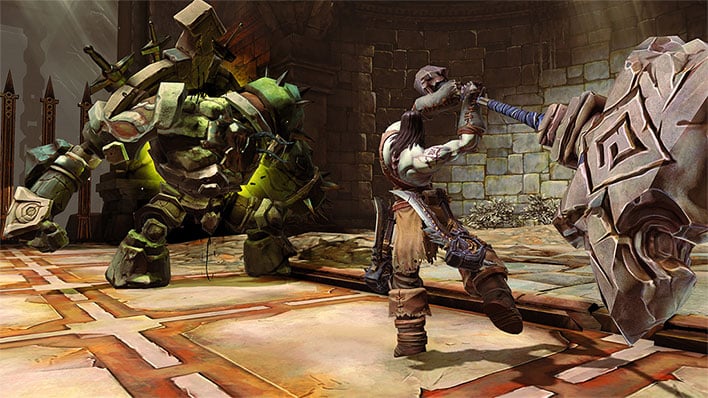 During the Holiday Sale, the Epic Games Store was gifting a free game each day for a period of 12 days. That has come to an end. However, you can still score a few free titles. During the Encore event, you can claim three free games, and specifically these titles...
That's around $80 worth of free games. The caveat, of course, is managing another digital distribution platform (assuming you've already built up a vast collection on Steam and perhaps GoG and Origin as well). But hey, if you're looking for discounted or free games, you'll find them at the Epic Games Store. Hit any of the links above, or the one in the Via field below.