Powerful DJI Mini 4 Pro Drone Breaks Cover In Extensive Image Leak
Late last year, the
DJI Mini 3 arrived
at a relatively low price and weight, which made it a great option for consumers shopping for a high-quality, compact
drone
that wouldn't break the bank. While there isn't yet an official follow-up to the Mini 3, it seems that DJI has one in the works with the DJI Mini 4 Pro, which has now been leaked online.
Earlier this week, Igor Bogdanov
posted several pictures
to X showing what appears to be the DJI Mini 4 Pro, an "ultra-light" 249g successor to the DJI Mini 3. This new drone will also be paired with the DJI RC 2 controller in some bundles. While it is still unclear what the Mini 4 Pro's specs will be, there is speculation that it will support OcuSync 4.0, which should offer up to 20km or 12 mi range, while transmitting FHD video.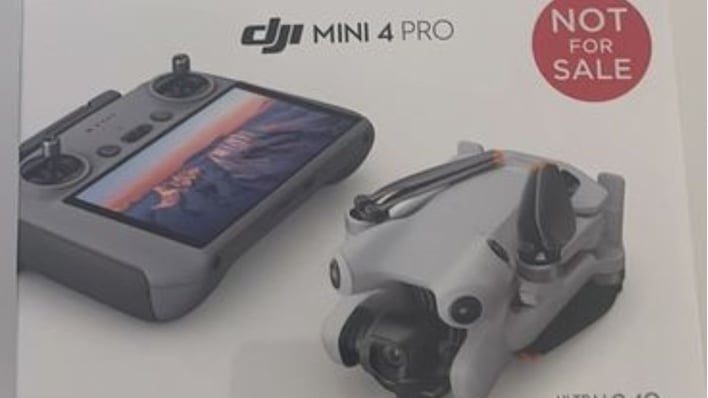 Beyond that, though, little else is known except rumored pricing, which starts at 799 euros or roughly $850. The controller combo will bump that price to 999 euros or roughly $1,050, and the Fly More Combo will go up to 1129 euros or approximately $1,200. We can also expect that this drone will go live shortly after the back-to-school sale on DJI's website, which will last through September 22nd.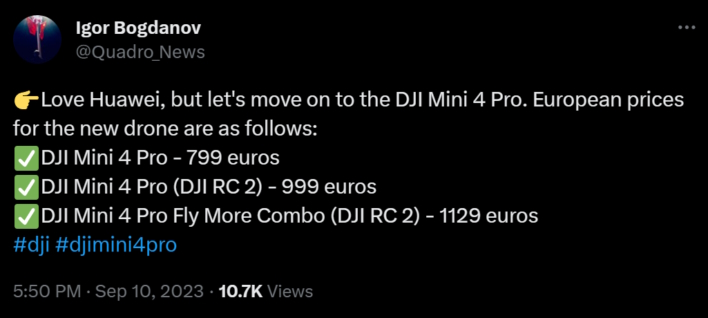 Hopefully, DJI will not hold out on us much longer, as we are rather excited to see what the company has waiting in the wings. It isn't likely that this drone will be the only announcement from the company, so stay tuned to
HotHardware
for
DJI
drone updates and announcements, which we suspect are coming soon.