Enthusiast Home Brews Glorious Liquid-Cooled Gaming PC In A Bourbon Barrel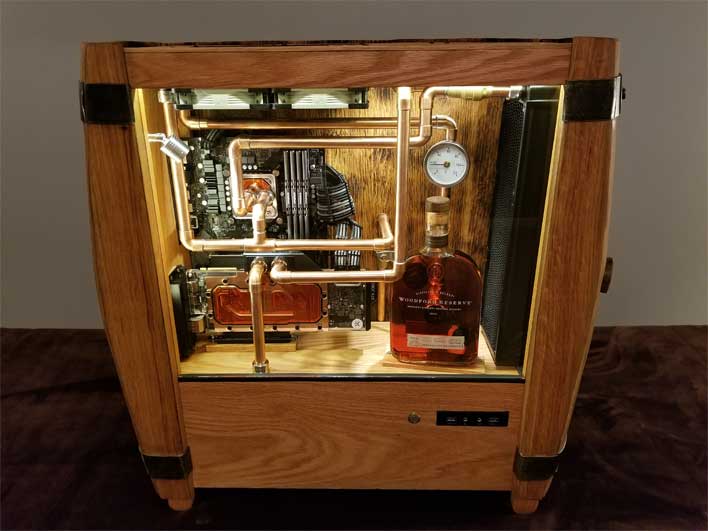 Like most PC fans and enthusiasts, we love a good custom PC around here. We particularly like it when someone goes all out on a custom build with liquid cooling and plenty of style. An extremely talented PC builder on reddit by the name of joshkroger has gone above and beyond, and fans of bourbon will particularly like the work. The builder had an actual bourbon barrel that he disassembled and cobbled into a computer case using some components from a donor computer case to secure the PC hardware inside.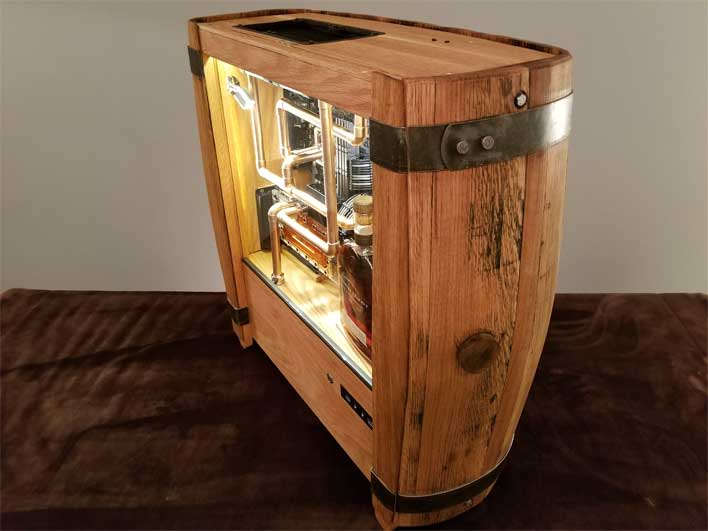 The build process was a long one requiring him to disassemble the barrel and shave off the sides of some of the staves to flatten them out enough to make the side panels from them. He recycled pieces of the metal straps that held the barrel together for looks. The build required copious amounts of sawing and hand filing to get the wooden parts to fit together. He then glued the staves together.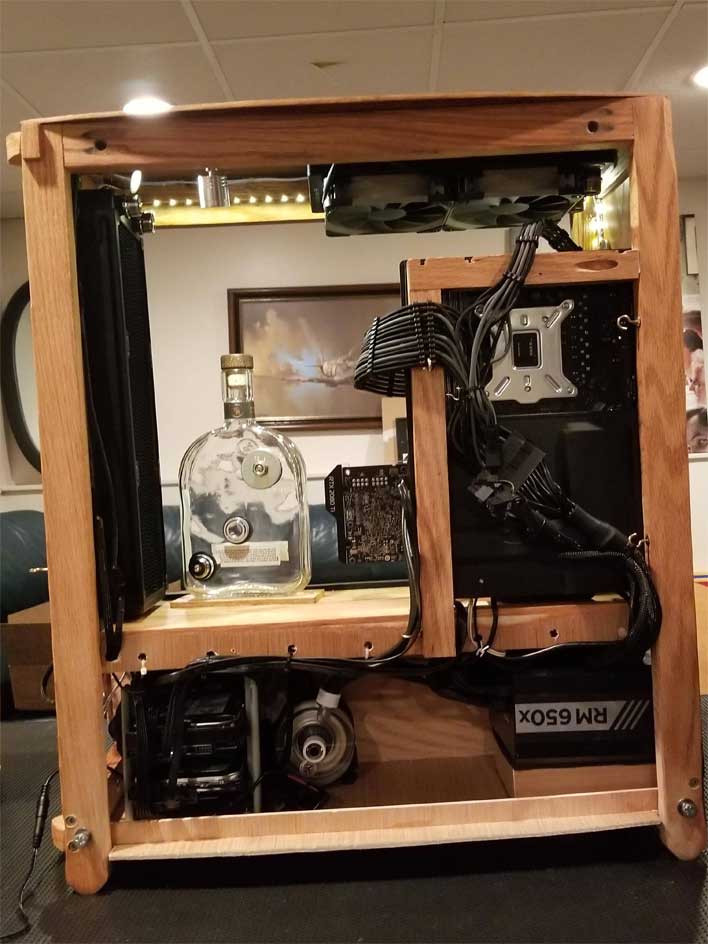 After getting the case assembled, he cut out cardboard hardware mock-ups to layout the proper mounting location for all the hardware to get it to fit inside the chassis. Our favorite part of the build is that he used brass tubing rather than the regular tubing we normally see in a custom liquid-cooled PC. We also like that he dyed the liquid he used inside the cooling system to look like bourbon and used a real glass bourbon bottle that he drilled as the liquid reservoir. After adding some lighting to the custom PC entire rig, it was complete.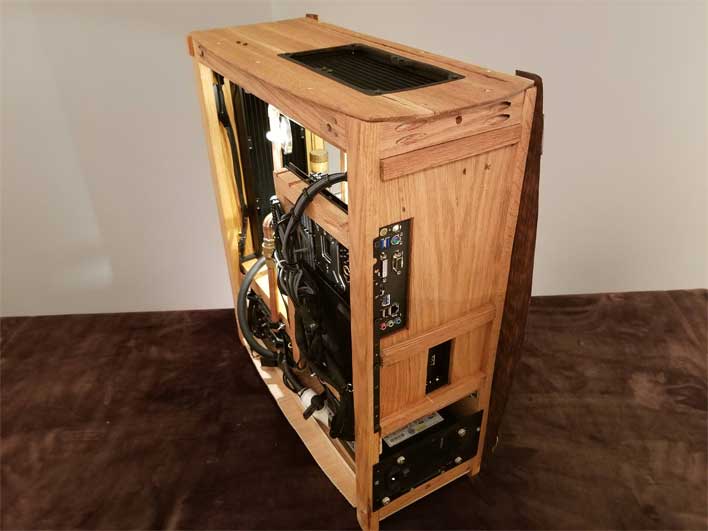 The builder never really got into the hardware he used for the build, but did post a screenshot showing his thermals and overclocked numbers. We see that he used a GeForce RTX 2080 Ti graphics card from EVGA and an Intel Core i7 9700K processor. You can see more pictures of the build process for the computer on Imgur, but have you seen the killer all-AMD Ryzen and Radeon gaming rig we just gave away?
And of course we'd love to commission this sweet full custom PC to play the awesome looking Microsoft Flight Simulator 2020.