Baldur's Gate 3 Sets An Impressive Record Previously Held By Zelda Tears Of The Kingdom
Baldur's Gate 3
may be heading towards becoming the highest-rated game in 2023 on titular game review site
Metacritic
, pushing aside the previous leader,
The Legend of Zelda: Tears of the Kingdom
.
Larian Studios' massive Dungeons & Dragons fantasy RPG
Baldur's Gate 3
now currently holds 97 on the review aggregate site
Metacritic
, pipping out the previous leader
Zelda: Tears of the Kingdom
by a single point. If this momentum carries through over the next month or so (especially as more reviews are collected), we might be looking at game of the year here.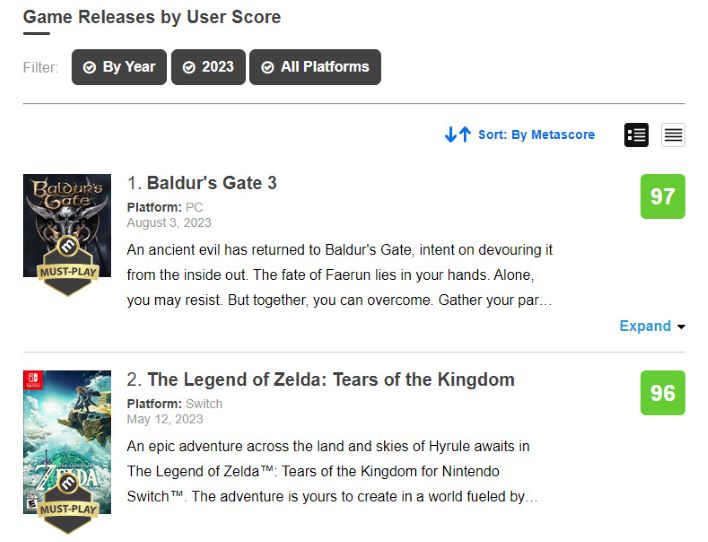 Of course, the initial score of 97 is mostly based on approximately 18 early-access scores from a select group of reviewers prior to the official August 3 launch date. For comparison,
Zelda
's score is averaged from 145 critics. If you've been able to delve into the world of
Baldur's Gate 3
like I have, you know that it's one of the most complex and lengthiest games ever made, so we can quite certain that initial Metacritic score will change. I've put in about 11 hours so far (side quests included) and have barely scratched the surface and mechanics of what this game has to offer.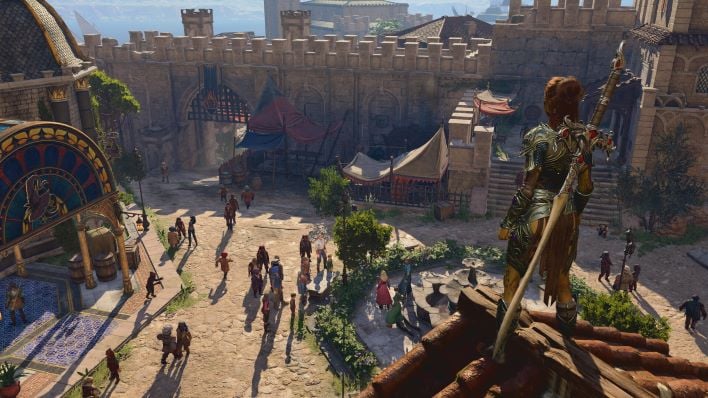 Nonetheless, scoring so highly right out of the gate, while receiving nearly unanimous top scores from multiple reviewers is an impressive feat and speaks volumes of what Larian Studios has achieved. Even the
Metacritic
user score of 9.3 (versus 8.7 for
Zelda: TotK
) is showing how well-received and excited gamers have been with this latest
Baldur's Gate
installment.
Ultimately though, regardless of how the dust settles
on Metacritic
, the long-awaited title is one of the best RPGs, if not games, in the past few years. It's available now for PC with the PlayStation 5 version coming September 6. The Xbox X|S version is still in the works.