ASUS Unveils Durable 2-In-1 Chromebook CM30 Detachable With 12-Hour Battery Life
ASUS has announced a new ChromeOS tablet with detachable keyboard—called the CM30—that looks to target the rugged environs of schools, home, and frontline workplaces. This new tablet also promises greater performance, endurance, and sustainability that should bring the fight to the likes of the excellent Lenovo
Chromebook Duet
3.
Taiwan-based ASUS introduced the CM30 Detachable (CM3001) to the public, which comes in a 2-in-1 package that can transform between tablet and laptop modes thanks to a versatile smart cover. Looking like an update from the already impressive $350 CM3, the new CM30 has a newer chipset and greater use of renewable materials, among other things.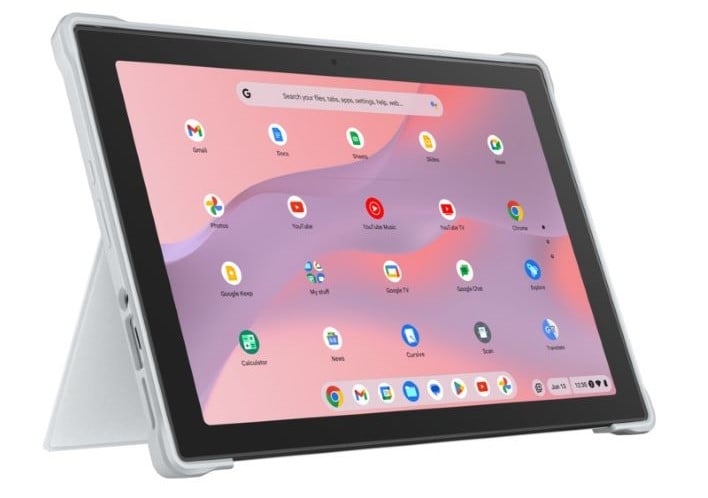 Besides the chassis being built to US MIL-STD 810H durability standards, what makes the CM30 fit for its supposed heavier duty is the revised smart cover. Each corner has a pronounced bumper protector that should help with drops and unintended bumps. The outer shell of the tablet has a stain-resistant finish as well, although it would've been nice to see some type of anti-bacterial coating.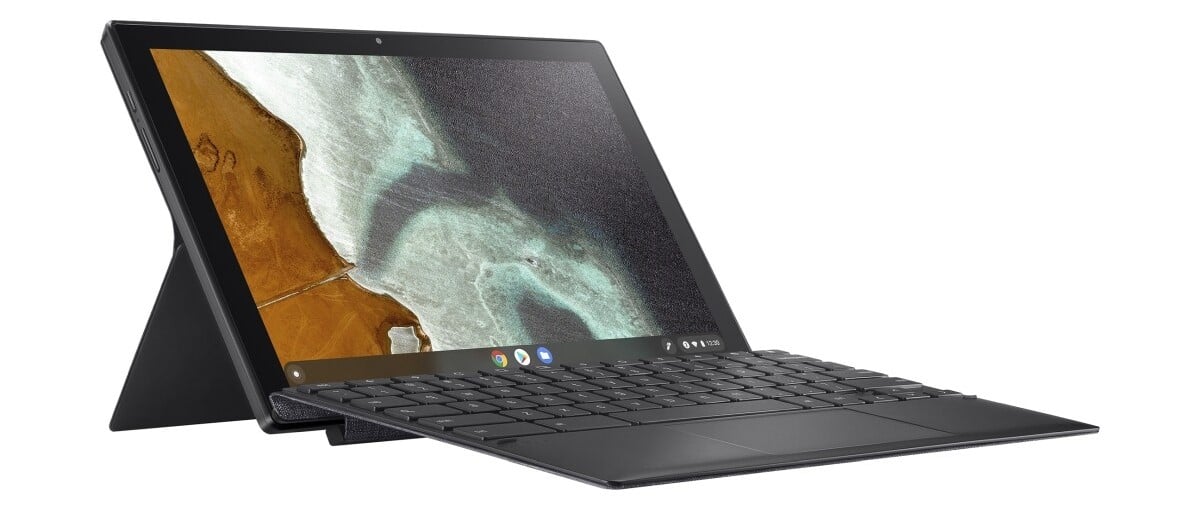 The display looks to be an identical unit to the one on the CM3, which is a 10.5-inch IPS pane with a 1920x1200 resolution, 60Hz refresh rate, and rated 320 nits brightness. And like that CM3, there's also a garaged USI stylus for more precise control.
Inside, the CM30 sports an octa-core MediaTek 8186 SoC paired with up to 8GB DDR4X RAM and 128GB eMMC storage. For connectivity, there is Wi-Fi 6 and Bluetooth 5.2 onboard (LTE is optional). Unfortunately, the camera package is pretty sad at just 5 megapixels on the front and rear. On the other hand, battery life is very good, with up to 12 hours coming from a 38Wh battery on a single charge.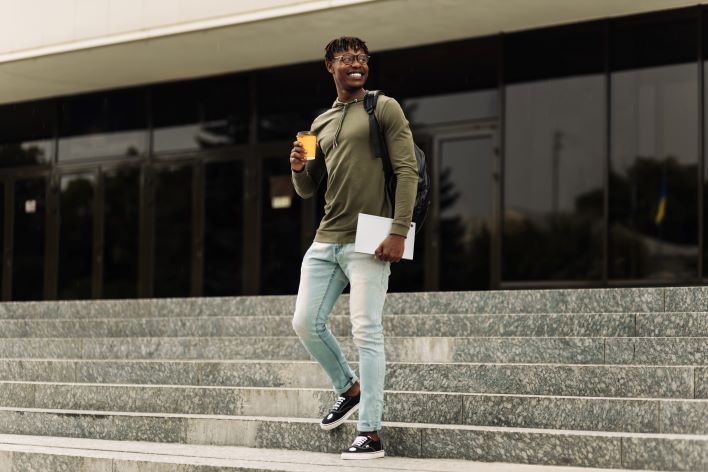 Detachables are indeed niche products, but are fantastic options for those who don't require a full-fledged full-time laptop, merely needing a physical keyboard to compose emails and type out school assignments or job proposals. With the keyboard stowed (or removed altogether) in tablet mode, detachables make ideal companions for media consumption, promising killer battery life and decent speakers.
ASUS has yet to release
official availability and pricing information, so stay tuned to this space to find out more.