Apple Watch Connected Program Rewards You For Working Out At Select Gyms
Do you have any fitness-related New Year resolutions? Apple's latest series of partnerships may be what you need to get moving. Apple recently introduced its "Apple Watch Connected" program which will help users earn rewards for working out at select gyms.

The Apple Watch Connected program is an expansion of its GymKit technology. GymKit technology was originally introduced in 2017 and allowed Apple Watch wearers to sync their devices with gym equipment. Apple hoped that this technology would allow users to better track their gym workouts. Fitness trackers tend to do well when the user is moving across distances, but struggle when the user is working out on a stationary machine.

Apple has partnered directly with select gyms including Orangetheory, Basecamp, YMCA, and Crunch Fitness. Apple Watch users who work out at these gyms will now be able to earn rewards if they meet certain fitness goals. Orangetheory members can earn Nike and Apple gift cards, Basecamp will be able to earn back the cost of their Apple Watch Series 5 GPS, Crunch Fitness members can get discounts on gym fees, and YMCA members will be able to earn contributions to "community initiatives". Apple Watch users who go to these gyms will also be able to leave their wallets behind in their vehicle and use Apple Pay to purchase items. Users will be able to more easily track their workouts if the gym has machines with GymKit technology.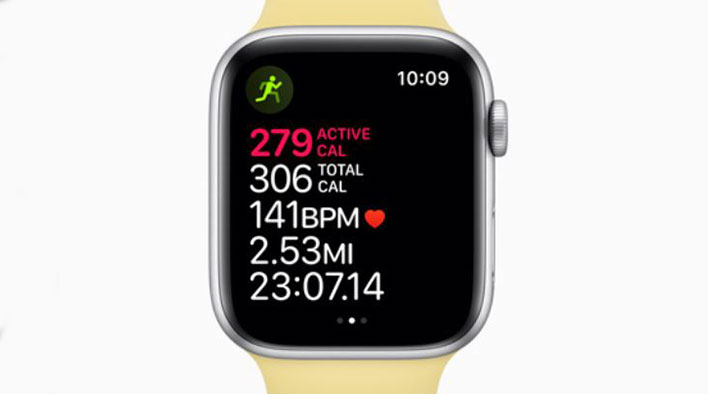 It will likely take quite some time for the Apple Watch Connected program to expand. Gyms are only eligible for the program if they have their own iPhone and Apple Watch app, accept Apple Pay, and create and maintain their own "earn with Apple Watch" initiative. The gyms are not required to have machines with GymKit support, but this condition will likely be added in the future.

The Apple Watch Connected program will also only initially be available in a few select geographic locations. YMCA will begin the program in the St.Paul/Minneapolis area and later offer it at all of their locations nationwide. Both OrangeTheory and Crunch Fitness will start at two of their locations in Manhattan and expand throughout 2020. Basecamp has not stated where they will first launch program, but noted that they plan to feature it at all of their locations by the end of the year.

The participants in the program appear to be optimistic. Apple expects to see increases in Apple Watch sales, while the gyms hope to reduce turnover. Crunch Signature CEO Keith Worts remarked, "I'm confident this will help member retention and keep members active and engaged." Apple Watches have certainly increased in popularity over the last few years, but they have not reached the ubiquity of smartphones. Only time will tell if the program achieves either Apple or the gyms' goals.