Apple Store Thieves Brazenly Cut A Hole In The Wall And Stole $500K Worth Of Devices
A group of thieves decided to take a five-finger discount on over 400
Apple
electronic devices from the Alderwood Mall in Lynwood, WA. The theft totaled up to around $500,000 in stolen merchandise.
Thieves made entry into the mall by first prying open the front doors to Seattle Coffee Gear, according to the coffee store Regional Manager Eric Marks. "[It was a] 24 by 18 hole cut in the wall into what appears to be the back room of the Apple store," Marks stated in an interview with KOMO News. "I'm surprised we were the conduit for them to get to the Apple store. I had no clue we were so close or adjacent to them."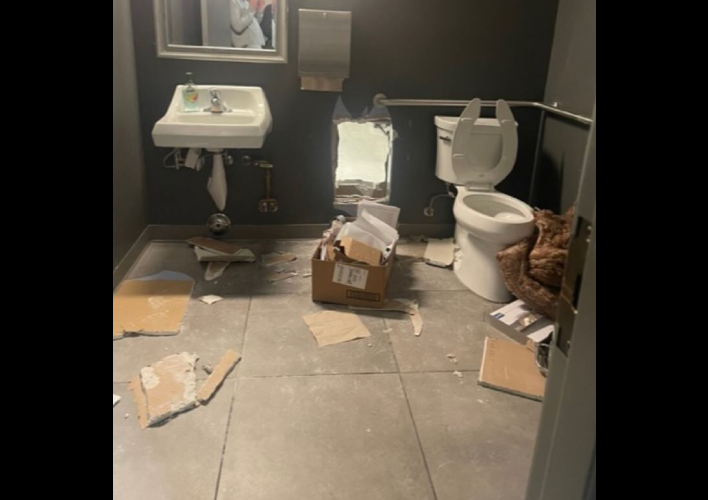 Lynwood Police said the stolen merchandise included
iPhones
, iPads, and Apple watches. The thieves did not, however, take any
Mac products
. Police think the group that boldly broke in and took the products are part of a "well-organized operation" based on the fact the thieves all wore masks and did not leave behind any fingerprints. KOMO News requested to view the surveillance footage, but police denied the request due to the ongoing investigation.
While the crooks may be able to pawn off most, if not all, of the stolen merchandise, those who buy it may be met with the inability to activate the device(s). This is because Apple can remotely block the serial numbers and IMEI numbers of the stolen Apple products, assuming the store had its inventory up to date. This could also give investigators a way of tracing the stolen products back to the burglars.
Seattle Coffee Gear has already replaced the locks on its doors and reported an estimated $1,800 in damages. There is no word as of right now if the
Apple Store
incurred any damages outside of the stolen merchandise.