AMD Zen 3 CPUs Could Adopt Ryzen 5000 Series Branding, Ryzen 9 5900X To Rock 12 Cores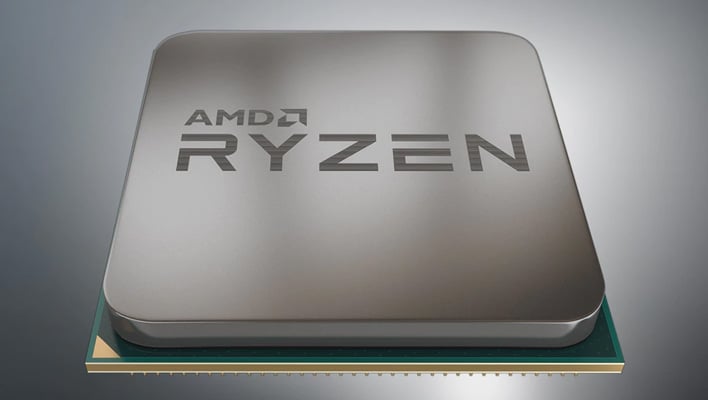 In exactly three weeks,
AMD will unveil its Zen 3 lineup
during a scheduled press event (October 8), followed by announcing its Radeon RX 6000 series toward the end of next month (October 28). We have questions, and AMD presumably has answers. One of them is what specific processors are on tap, and according to a new leak, AMD will be unveiling a Ryzen 5000 series for the desktop, not Ryzen 4000.
This needs to happen, as far as I am concerned. I am fully aware that skipping ahead to Ryzen 5000 might irk some people, but I would argue it is needed, to make things less confusing among AMD's different product lines. Specifically, the
Ryzen 4000 series
already exists in mobile APU form, but the underlying architecture is the same as the Ryzen 3000 series on the desktop.
That is how it has been since AMD introduced APUs based on its Zen architecture. Here's a look...
Ryzen 1000 series on desktop: Zen (14nm)
Ryzen 2000 series APUs (desktop and mobile): Zen (14nm)
Ryzen 2000 series on desktop: Zen+ (12nm)
Ryzen 3000 series APUs (desktop and mobile): Zen+ (12nm)
Ryzen 3000 series on desktop: Zen 2 (7nm)
Ryzen 4000 series APUs (desktop and mobile): Zen 2 (7nm)
On the APU side, AMD has nowhere else to go but with a Ryzen 5000 series for Zen 3. And if staying the course for its desktop CPUs, we would be looking at a Ryzen 4000 series. However, according to
Patrick Schur
, a software engineer and a relatively new addition to the leaks and rumor scene, claims "AMD will skip the Ryzen 4000 naming scheme" for its Zen 3 desktop processors, "so Vermeer and Cezanne will have the same naming scheme."
In other words, AMD is looking to align its CPUs and mobile APUs under the Zen 3 banner. And specifically, Schur claims to have the inside scoop on two specific models...
Ryzen 9 5900X: 12 cores / 24 threads
Ryzen 7 5800X: 8 cores / 16 threads
Schur does not actually mention the thread-count on either chip, but it is safe to assume simultaneous multi-threading (SMT) will be part of the deal, so I filled those numbers in. And in a previous tweet, Schur said he could "confirm that AMD is actually working on PCIe 5.0 support, but they're still at an early stage of development."
There has also been chatter of a
10-core model
being wedged into the Zen 3 lineup. However, the only thing we know for sure is that Zen 3 is coming to PCs this year.