AMD Rebrands FreeSync With New Premium And Premium Pro Tiers
AMD
is shaking up things when it comes to its FreeSync adaptive refresh rate technology. Previously, the company had two tiers that it marketed:
FreeSync
and FreeSync 2. Now, the company is shuffling things up a bit with a new three-pronged approach.
Let's start off with FreeSync, which isn't changing in this new scheme. FreeSync remains the entry-level display solution promising tear-free, low-flicker and low-latency gaming with compatible Radeon graphics cards and gaming displays. Where things get interesting, however, is with FreeSync Premium, which is a brand-new tier.

FreeSync Premium of course has all of the features of FreeSync, but these displays add in support for Low Framerate Compensation and support at least 120Hz refresh rates at a minimum of FHD (1920x1080) resolution.
Finally, there's FreeSync Premium Pro, which adds support for HDR to the mix. As it stands, FreeSync Premium Pro is simply a rebranding of the existing FreeSync 2 HDR spec.
AMD says that FreeSync Premium Pro "delivers uncompromised high-performance gaming with stunning visual HDR fidelity... Displays certified for the AMD FreeSync Premium Pro tier include highly accurate luminance and wide color gamut testing to enable an exceptional HDR visual gaming experience."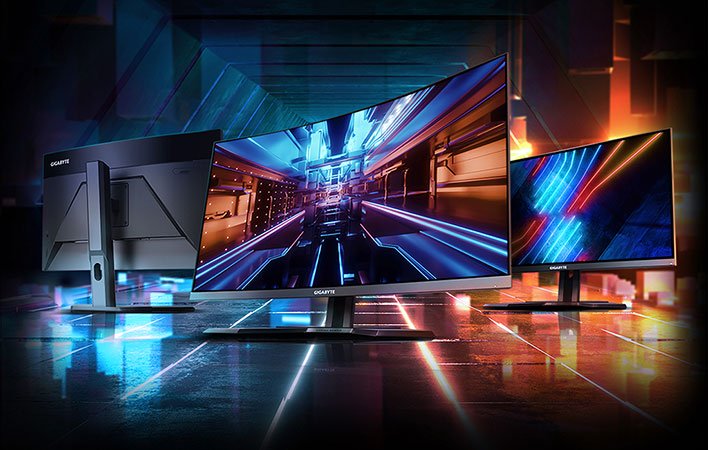 According to AMD, over 300 monitors currently available on the market support the minimum requirement of mid-level FreeSync Premium tier. And by the end of January 2020, the company says that there will be 1,000 displays on the market that at least support the entry-level FreeSync tier.
Earlier today, we reported on a trio of new Gigabyte Aorus gaming monitors, one of which is the G27QC. The G27QC features a 27-inch panel with a QHD+ resolution, 165Hz refresh rate and is certified as FreeSync Premium.