AMD's Massive Navi 21 GPU Rumored To Be Twice As Fast As Radeon RX 5700 XT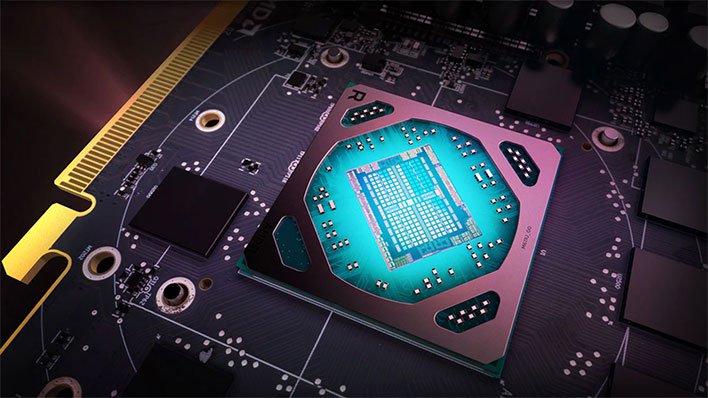 AMD
introduced its first Navi 10-based GPUs over the summer starting with the Radeon RX 5700 and
Radeon RX 5700 XT
. While these are excellent mainstream GPUs based on 7nm process tech, they by no means offer flagship-caliber performance.
However, if these latest rumors are accurate, AMD will have a true Radeon VII successor on its hands with the alleged Navi 21 GPU. Navi 21 will be based one second-generation RDNA architecture, and will take advantage of refined 7nm+ process tech.
Based on comments posted to the Taiwanese forum PTT, Navi 21 will roughly be twice the size of Navi 10, coming at a 505mm2 versus 251mm2. To put in perspective how big this GPU is, the Radeon VII (Vega 20) has a GPU measuring 331mm2, while the massive GeForce RTX 2080 GPU dwarfs them all at 545mm2 (although it is built on 12nm tech).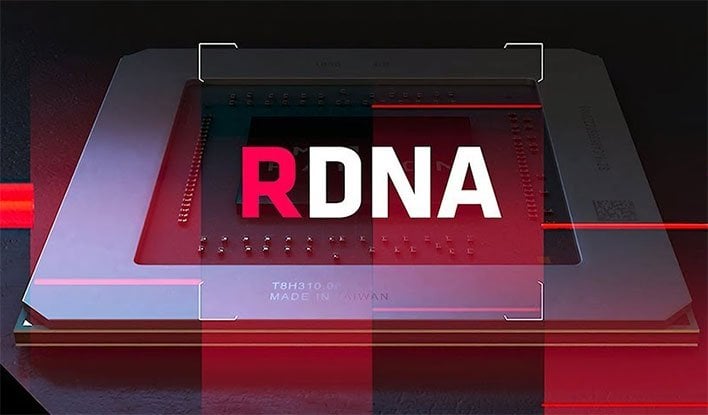 Backing this monster GPU will ben unspecified amount of GDDR6 memory, and some impressive performance stats (if true). The report alleges that Navi 21 will offer twice the performance of Navi 10, which would make this far and away more powerful than the Radeon VII and more competitive with the likes of the GeForce RTX 2080 Super and GeForce RTX 2080 Ti.
In addition to a big performance increase, RDNA 2 architecture should also bring hardware ray-tracing support, and there are rumors that the GDDR6 memory will be tied with a 384-bit or 512-bit memory interface. There are also reports that AMD could pair Navi 21 with expensive HBM2E memory, but that might be reserved for more high-end professional cards instead of consumer-grade gaming SKUs.
With that being said, Navi 21 should offer a significant performance uplift over existing Navi 10 cards, but it would still just be "on par" with NVIDIA's current high-end Turing graphics cards if this reporting is accurate. When NVIDIA's next-generation graphics architecture finally hits the market (likely some time in 2020), we could see repositioning in the GPU wars shifting yet again.