Amazon's Rumored Alexa Command Center Wants To Be The Brains Behind Your Smart Home
Late in January,
Amazon updated Alexa
to control your home more autonomously if so desired. Continuing in the trend of greater and and more powerful home control,
Amazon
may be developing a wall-mounted
Alexa
-based smart home command center to manage all the smart devices you may have.
Amazon's hardware division, called Lab126, is designing the new Alexa device to be a digital command center for the
smart home
, with features such as "showing users upcoming calendar events, controlling accessories like lights and locks, and playing music and video." According to the unnamed source, it would also feature microphones and a camera for video conferencing or likely managing Ring doorbells for two-way communications.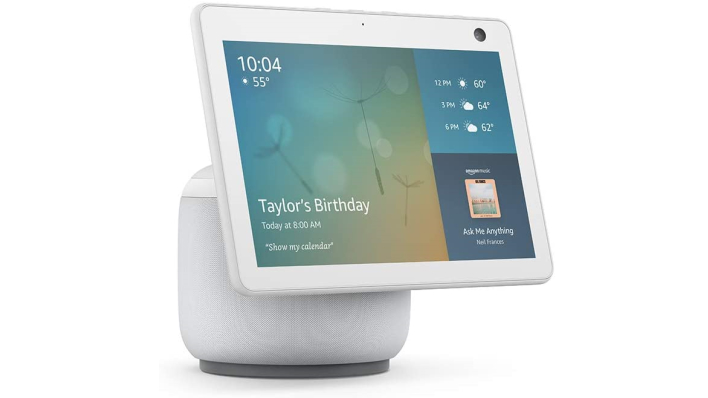 As far as getting this device to market, Amazon would have to compete with home control screens from Control4 Corp. or simple
Apple
iPads that are wall-mounted. In an attempt to one-up the competitors, Amazon will purportedly create multiple variations of the smart home control device with display sizes of 10 or 13-inches, which is larger than other options and would be the biggest display on an Amazon product. Evidently, there are plans to launch this product at either the end of this year or in 2022, as the source reports, and there is an internal discussion of a price range from $200 to $250
according to Bloomberg
.
Overall, it will be interesting to see where this product goes, as it could make smart home features more mainstream and accessible for more people. As it stands, full smart home control is cost-prohibitive, but a control panel around $250 alongside user-installed smart products would not be all that bad.