Quack! South Carolina Man Robs A Convenience Store With A Nintendo Duck Hunt Pistol
A man from Sharon, South Carolina is under arrest for allegedly robbing a convenience store using a toy pistol from the classic Nintendo game
Duck Hunt
. Normally the
NES Zapper
wouldn't have much shot at fooling anyone, but David Joseph Dalesandro, age 25, painted the pistol black and stuck it in his waistband, according to York County Sheriff's Office.
"The incident took place at 5:45pm on May 30th when witnesses tell deputies a person came into the store wearing a mask, wig, and hoodie sweat shirt. The person showed the clerk the fake gun in the waistband of his pants, and then demanded money from the cash register. Approximately $300 was taken from the clerk," the sheriff's office stated.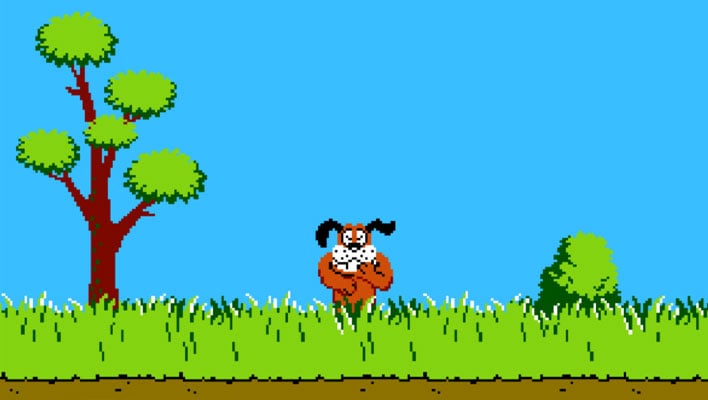 After the alleged robbery, Dalesandro made his way to the parking lot of a Dollar General located down the street where he was arrested and later booked into the York County Detention Center. Deputies found the painted Duck Hunt pistol in his pants at the time of arrest, the sheriff's department stated.

While not mentioned in the
police report
, we assume there was a beagle lurking somewhere in the background of the Dollar General location laughing hysterically.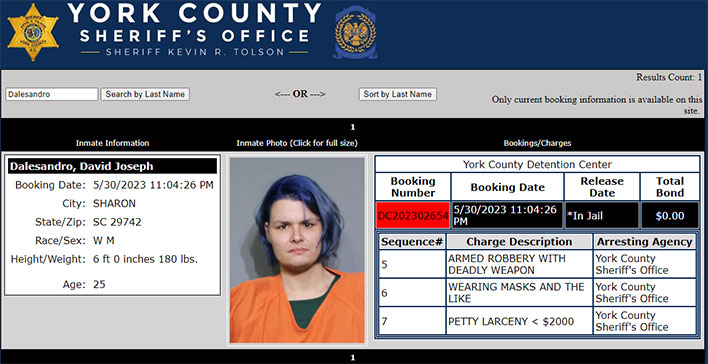 Dalesandro faces a
trio of charges
for running a-fowl of the law, including armed robbery with a deadly weapon (especially for virtual 8-bit ducks), wearing masks and the like, and petty larceny (less than $2,000).