Curb Porch Pirates With Ring Video And Security Cam Black Friday Deals Up To 65% Off
Is there anything worse than a porch pirate? Well yes (murderers, deadly diseases, loses the last leg on what would have otherwise been a lucrative parlay bet), but if it were up to us, there would be an additional circle of hell in Dante's Inferno for these inconsiderate and opportunistic thieves. Now that the Black Friday and Cyber Monday season is getting underway in earnest, porch pirates are going to come out of the woodwork, like greedy little termites. As it happens, however, the same season of deals is your chance to deter package thieves with some pretty big discounts on a variety of home security cameras.
It must be mentioned that a security camera won't stop the most determined or clever thieves, like the crook who
donned an orange traffic cone
, sneaked onto someone's porch in broad daylight, and covertly scooped up the owner's Amazon package. But they are a deterrent for the less brazen. They can also take the guesswork out of whether a package was stolen or never delivered in the first place.
One of the bigger discounts in the security camera category is for the
Blink Outdoor (3rd Gen)
, which is a wireless and weather-resistant HD camera that's on sale for
$62.99 at Amazon
(65% off). That amounts to a $117 savings over the list price, though more importantly, it's an all-time low. It's also an invite-only Prime member deal, meaning you must have a Prime membership and then you can request an invite to snag the camera at this price.
There's no wiring (it's battery powered) so you can mount it wherever you pleas. It runs on a pair of AA lithium batteries that purportedly last for up to two years. Once configured, you can receive motion detection alerts on your smartphone, see and speak to visitors in real-time with the live view feature, and more.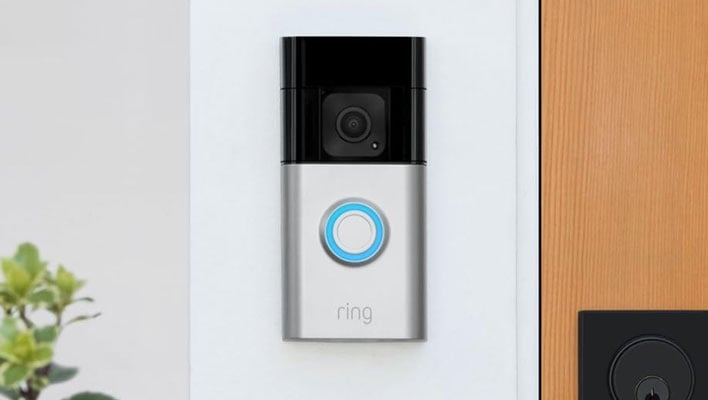 Another option is the
Ring Battery Doorbell Plus (2023 model)
that's on sale for
$119.99 (33% off)
. No invite is necessary on this one, just add it to your cart and off you go. Also note that this is the latest model of this product.
One of the upgrades included with the latest version is a bump in resolution to HD+, or 1536p, versus 1080p on the previous generation model. That essentially means an expanded vertical view for head-to-toe viewing, and to see those packages that are left on your porch.
It also boasts a removable battery pack for easy charging, though it can also be hardwired in place of your existing doorbell if you prefer to go that route. Get package detection and general alerts, live video and two-way talk, and even change out the faceplate if you're not into the gray color scheme.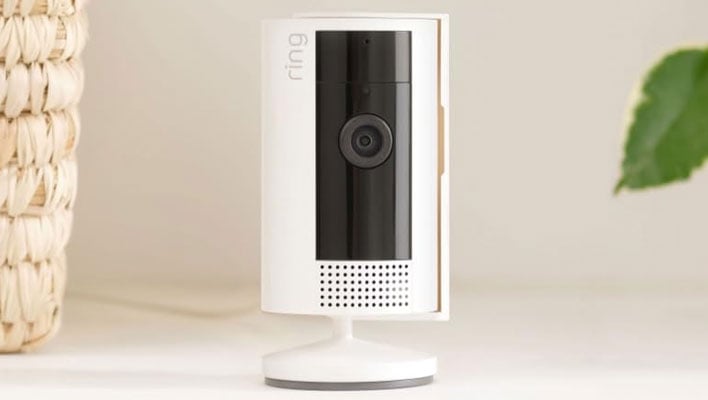 It's not just porch pirates that can ruin your day, but also home intruders. If you want some surveillance for inside your home, then check out the
Ring Indoor Cam (2nd Gen, 2023 model)
for
$29.99 (50% off)
. It's compact and unobtrusive, and also fairly inexpensive with this discount.
The Ring Indoor Cam records 1080p video with a 115-degree horizontal and 59-degree vertical field of view. It supports color night vision, offers up an advanced pre-roll, has a privacy cover, and can send you motion detection alerts. Two-way talking is part of the feature-set, too.
Here are some more security camera deals...