Qualcomm's Snapdragon Satellite Text Messaging Is Coming To These Popular Android Phone Brands
Terrestrial connectivity is so 2022. In 2023, it seems like every smartphone OEM is looking skyward for the next big thing, hedging their bets that consumers will want satellite communication in their next cell phone. Qualcomm
recently unveiled
its Snapdragon Satellite system, and now it has announced a raft of device makers that will support the technology.
According to Qualcomm
, it has partnered on satellite communication with Honor, Motorola, Nothing, OPPO, Vivo, and Xiaomi. Oppo and Vivo are under the same BBK corporate umbrella, but Oppo's OnePlus subsidiary is nowhere to be seen on the list. OnePlus often borrows from Oppo designs and technology, so perhaps OnePlus will sneak out a satellite phone after Vivo or Oppo.
Notably missing from the list are Samsung and Huawei, the latter of which is still one of the largest OEMs in China even after a rough couple of years. Samsung has been mum on satellite connectivity, and Huawei is still barred from most US technologies by the Commerce Department. Google has also had little to say about specific technologies, but the company's head of
Android
development did say last year that Android 14 will have some integration with satellite services.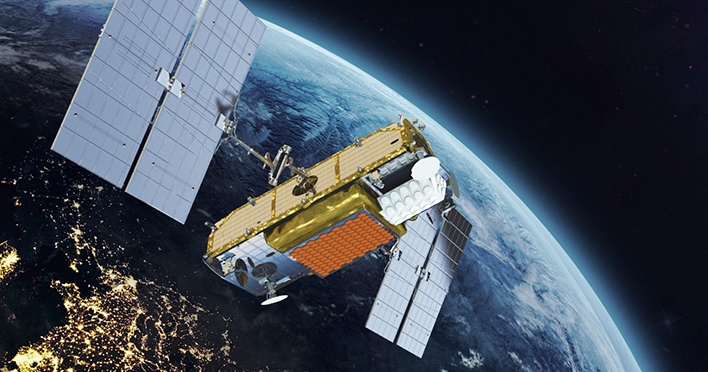 Snapdragon Satellite will be available on all the company's upcoming 5G modem platforms, starting with flagship chips and eventually reaching into the mid-range. This system is the first two-way satellite messaging system for smartphones. While Apple does have satellite communication
in the latest iPhone 14
, the "Satellite SOS" system is aimed at getting emergency help, not sending messages when you're away from cell coverage. T-Mobile has partnered with SpaceX to deploy Starlink service for its phones, but that won't be available until SpaceX can bring the Gen 2 network online.
Qualcomm stresses that Snapdragon Satellite will rely on existing Iridium satellite networks. This constellation operates in the L-band, around 1.6GHz. Smartphones will need special antennas to talk to satellites, so not all Snapdragon-powered phones will be able to link up with Satellites. In addition, Snapdragon Satellite only works if you have a clear view of the sky. Qualcomm plans to launch the service in select regions in the second half of 2023.