Here Are Legend Of Zelda: Breath Of The Wild 2 Behind-The-Scenes Shots Leaked By Nintendo
Nintendo
is fairly good at keeping secrets, so much as that is possible in the internet era, so it is not surprising that we have heard very little about The Legend of Zelda: Breath of the Wild 2 since it was announced at
E3 this past June
. There just have not been many substantial leaks. In the absence of such things, however, Nintendo has shared some new new images of the upcoming game.
What Nintendo in Japan has shared really amounts to a behind-the-scenes look at some of what goes into developing these worlds and landscapes. Or as the Google-translated text refers to them, they are "stage production" images.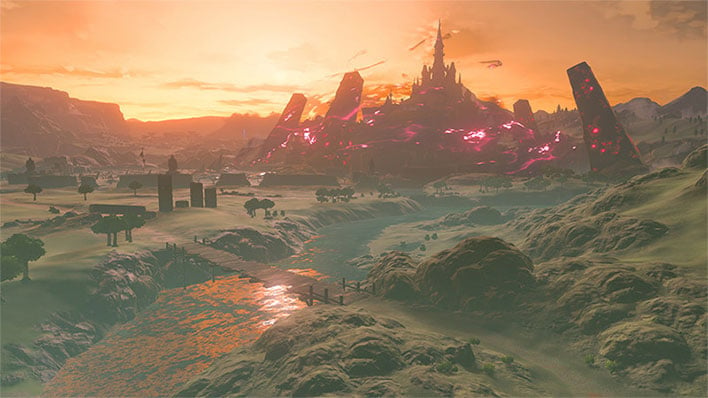 "Stage production is the creation of background graphics such as the terrain, sea, sky, and buildings of the game. "Background" is not a single picture, but the entire space is designed to walk around and see it from various angles. It is a job that played a very important role in designing the play and creating the world view of the game, such as the cityscape that makes the seasons and time change, the dungeon with the mechanism of play, and the various courses of the race game," Nintendo Japan states.
Just as interesting as the early images and sketches is Nintendo's description of the design process. Nintendo says in order to make the content of a game interesting, it creates a "movie" of sorts, which ties into the storyboard that serves as the blueprint for it all. This is true for the
Breath of the Wild
sequel, as well as other first-party games.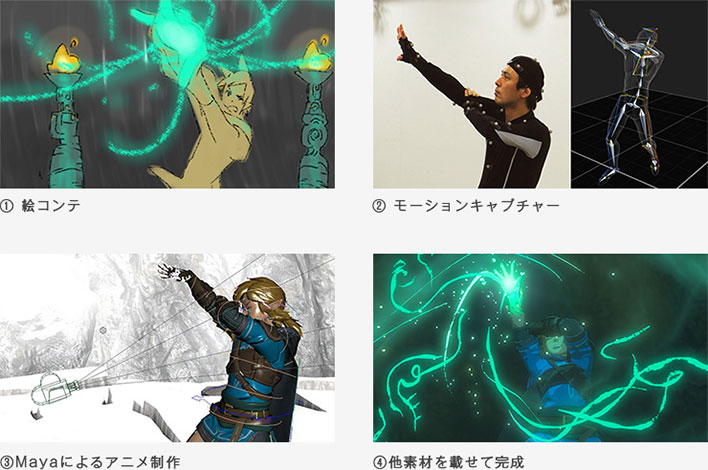 Some examples of this are shown above. Nintendo says it uses various tools for this part of the creative process, including motion capture techniques and Autodesk Maya, which is a professional computer animation and 3D modeling program.
This is neat stuff for sure. As to when Breath of the Wild 2 will make its debut on the
Nintendo Switch
, there has not been a release date announced yet. Nintendo has only said the game is in development. It's probably a safe bet it will arrive sometime in 2020 (at least we hope).