Intel Shares Jump On Big Earnings Beat Amid Strong PC And Data Center Demand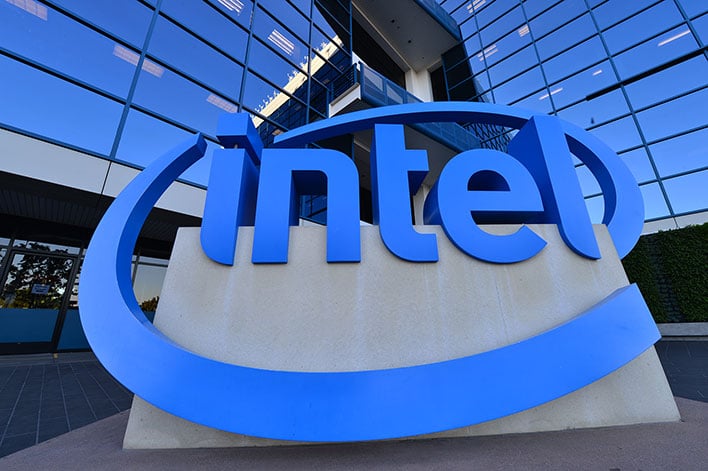 Shares of
Intel
stock rose more than 5 percent in pre-market trading on Friday morning, the direct result of the Santa Clara chipmaker posted its fourth quarter earnings report. Investors are clearly encouraged by the numbers—despite facing
stiffer competition from AMD
in multiple markets, Intel raked in $20.2 billion in revenue during the fourth quarter, an increase of 8 percent year-over-year.
Just as impressive, Intel's full-year revenue reached an all-time high at $72 billion. Intel CEO
Bob Swan
is basking in the moment, as this is his first full year at the helm.
"In 2019, we gained share in an expanded addressable market that demands more performance to process, move and store data," Swan said in a statement. "One year into our long-term financial plan, we have outperformed our revenue and EPS expectations. Looking ahead, we are investing to win the technology inflections of the future, play a bigger role in the success of our customers and increase shareholder returns."
Intel appointed Swan
as its CEO in January of last year, a role he had been serving on an interim basis for seven months prior. Prior to that, he was Intel's chief financial officer (CFO). Hiring from within and handing the reins specifically to Swan has proven a wise move so far. It's also not surprising, in the sense that Swan is a finance guy at heart—his resume includes stints as CFO at tech giants like Electronic Data Systems, TRW, and eBay.
Intel's combined PC-centric revenue in Q4 rose 2 percent year-over-year to $10 billion, and remained flat at $37.1 billion for the entire year. There is no shame in the latter, however, as Intel has been competing against a reinvigorated rival in AMD, which has been making headway with its Zen+ and Zen 2 products.
The
data center
group (DCG) has been a major driving force in Intel's success this past year. It accounted for $7.2 billion in revenue during Q4, up 16 percent from the same quarter a year prior, and $23.5 billion for the entire year, which is up 2 percent versus 2 percent. Adding revenue from Internet of Things (IoT) and other data-centric businesses bumps the full-year total to $34.8 billion, a gain of 3 percent.
One other thing that is undoubtedly exciting investors is Intel's earnings guidance for 2020. Looking ahead, Intel forecasts another record year, with $73.5 billion in revenue. That would be quite the achievement for Intel, and another feather in Swan's cap as CEO.