Smash Hit Hogwarts Legacy Is Warner Bros Biggest Game Launch Of All Time
Warner Bros.
Games Hogwarts Legacy
earned an astonishing $850 million in revenue during its first two weeks of sale, making it WB Games' highest-earning game of all time at launch. It beat out other popular WB titles, such as
LEGO
,
Batman
,
Mortal Kombat
, and
Lord of The Rings
.
Hogwarts Legacy
is a game based on the world J.K. Rowling crafted in her highly popular
Harry Potter
books. The game, which takes place 100 years before Harry is born, has been eagerly awaited by many of the fans of the books and movies, who have wanted to immerse themselves in this world of wizardry and spells. Following a few delays, WB Games finally felt ready enough to launch the game earlier this month.
David Zaslav, President and CEO of Warner Bros., commented about the delays during a recent earnings call with investors, explaining, "The
Hogwarts game
, we took several additional months to rework it, to get it right. It's not about getting it out quick. It's not about getting it out for a certain date. It's about telling the best story."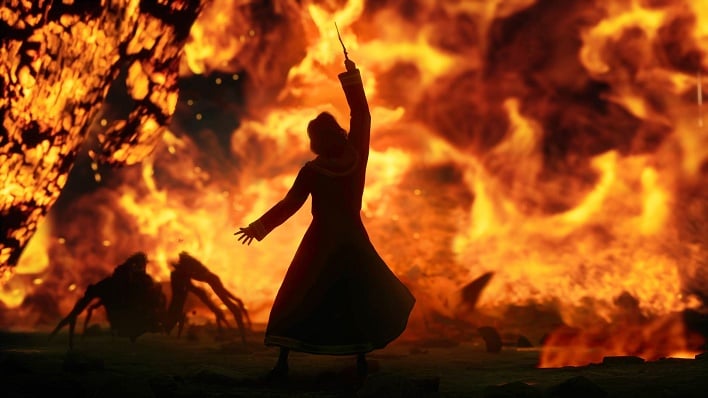 The launch was not without a bit of controversy, however, relative to some of the views expressed by J.K. Rowling toward the transgender community.
WB Games President David Haddad commented on the author's statements in an interview with Bloomberg, remarking, "While J.K. Rowling is the creator of
Harry Potter
and we are bringing that to life with the power of Portkey, in many places, she's a private citizen also. And that means she's entitled to express her personal opinion on social media. I may not agree with her, and I might not agree with her stance on a range of topics, but I can agree that she has the right to hold her opinions."
A Streamer's Delight
It seems that many agreed with Haddad stance, as the game not only became the highest-grossing launch for WB Games, but also broke two records on Twitch, becoming the top single-player game ever streamed, with 1.28 million peak concurrent viewers at launch. Many players of the game tuned in on Twitch in order to obtain some exclusive rewards, such as the Silver Dragon-eyed Spectacles, and the coveted Merlin's Cloak.
With all of its initial success,
the hype train
is likely not over.
Hogwarts Legacy
still has upcoming launches on the PlayStation 4, Nintendo Switch, and Xbox One consoles later this year.