Google Stadia Gaining 120 New Games For 2020, 4K Support On The Web, More Exclusives
Google
has laid out a roadmap for its nascent
Stadia
game streaming service, and 2020 is shaping up to be a big one for gamers. Those early adopters that were able to snag a Founder's Edition Bundle have been able to enjoy Stadia for a few months, but here's what you can expect for first quarter of the year:
Support for 4K gaming on the Web
Add further Assistant functionality when playing on the Web
Support additional Android Phones
Wireless gameplay on the Web through the Stadia controller
If you have a 4K-capable Chromebook, the updated web streaming options will be right up your alley. Those same gamers will be able to take advantage of the new wireless controller support to remain untethered from their devices in the heat of battle.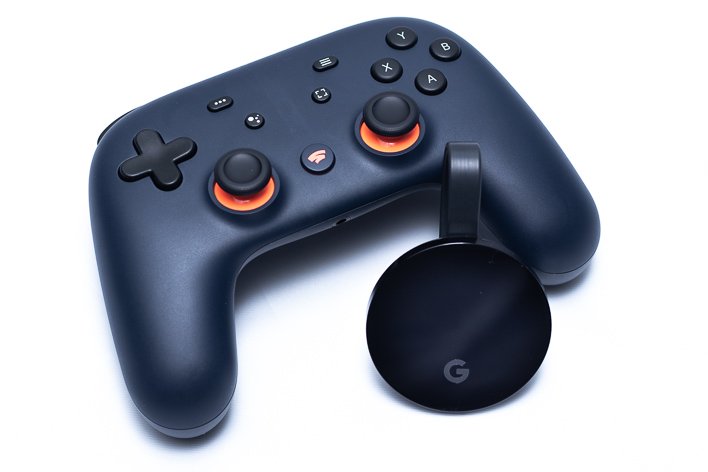 As for expanded Android phone support, this is definitely welcome news and Stadia as currently limited to Google's own first-party Pixel devices. Although Google isn't saying which additional smartphones will be supported, we'd have to imagine that big names like Samsung would be included in this update.
That's what coming in the first 90 days of the year, but Google also says that it's on track to deliver 120 new titles to Stadia by year's end. Of that figure, Google says that 10 will launch during the first half of the year and will be Stadia-exclusive games.
For now, that's all that Google is willing to talk about with respect to Stadia, but it does say that you should stay tuned in the coming weeks for a breakdown on what specific games will be coming in February. You can read HotHardware's take on Google Stadia in its early form right here in our review.