Discovering Pictures Of Deceased Loved Ones On Google Maps Street View Goes Viral
Anyone familiar with Google Maps knows that the search giant sends out cars that have weird-looking camera masts on top, to record footage that allows you to look at what a historic destination, homes, or business looks like from the street level. Some images of amusement parks and other historical places are captured using bikes or people walking. However, a new trend for Google Maps has gone viral that started when a woman found images of her deceased grandfather on Google Maps Street View sitting in his yard.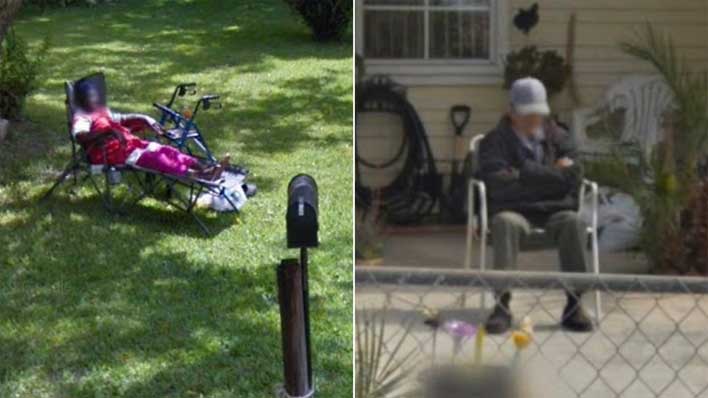 The woman, Leslie Barraza, tweeted a 13-second screen capture of Street View images taken as the Google car rolled through her grandfather's farm. Some of the final images show her grandfather sitting in his yard. The woman says that her sister was showing her the streets of her grandfather's farm when they made the discovery. Since she tweeted her discovery, many more people have gone to Google Maps and searched for images of their own loved ones at their homes, and many people are finding them as well.
My grandpa passed away a few years ago. We didn't get to say goodbye to him. Yesterday we found out google maps finally drove through his farm and as we were curious going through it, where the road ends, there is my grandpa, just sitting there. 😭 pic.twitter.com/CbwRTkCKrZ

— yajaira (@yajairalyb) January 7, 2020
Hundreds of people have replied to her original post with images of their loved ones, found sitting outside their homes or outside places they frequented. Google was among those who responded to Barraza's tweet, thanking her for sharing. A Google spokesperson noted that it was "heartwarming" to see Google Maps and Street View, helping so many people remember their loved ones.

We'd point out that if you find your loved ones on Street View, you should save the image. Google does update imagery over time, and what's there today won't necessarily always be there.
In other Google Maps news, Google recently added a cool Star Wars-like hyperdrive planetary travel animation. The animation can be seen when navigating between different planets.