Great Alternative Streamer Options As Google Ends Support For 1st Gen Chromecast
A lot can happen in a decade. It was ten years ago when we declared in our
1st gen Chromecast review
that, "Yes, it's worth every penny" due to its simple setup, good image quality (for the time), and relatively cheap price tag. Fast forward to today and that same streaming dongle that we gushed over when it first came out is now obsolete and a potential security risk.
Google said as much in a quietly updated support article, just in somewhat of a less direct manner. It didn't actually use the term "obsolete," but it said enough to warrant considering an upgrade if you're still streaming on an original Chromecast stick.

"Support for Chromecast (1st gen) has ended, which means these devices no longer receive software or security updates, and Google does not provide technical support for them. Users may notice a degradation in performance,"
Google states
.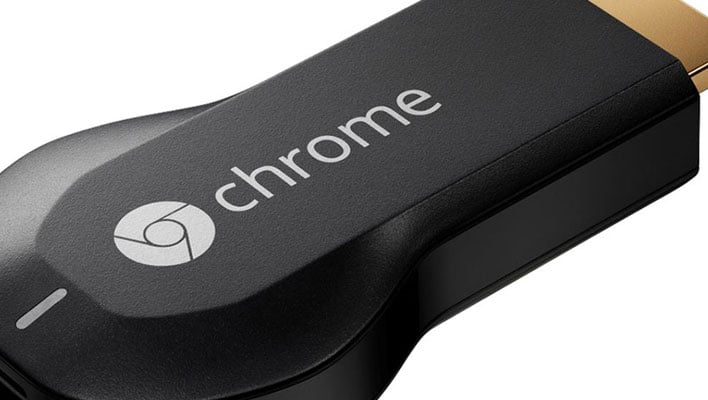 That doesn't mean you can't continue to use it. However, you'll have to hope that whatever performance degradation Google references won't ruin its utility as a streaming device. Likewise, being left in the lurch without software and security updates is obviously not ideal.
The good news is that later versions of the Chromecast offer several improvements, such as more robust wireless connectivity (the original Chromecast is the only one that's limited to the 2.4GHz band), better performance, and higher-quality streaming including support for up to 4K Ultra HD and HDR (depending on the version). And they're still relatively cheap accessories.
There's an expanded field of streaming sticks these days as well, with competitive offerings from Amazon and Roku, among others. Not to mention that baked-in streaming capabilities are standard features of TVs these days.
Worthy Replacements For Your Now Obsolete 1st Gen Google Chromecast Streaming Stick
If you're looking to replace your 1st gen Chromecast, here are some serviceable options, some of which are on sale...
There are also set-top boxes to consider with expanded capabilities and faster performance, like the
Fire TV Cube
for
$137.19 (save 2%)
and
NVIDIA Shield Android TV Pro
for
$199.99 at Amazon
, or the
non-Pro NVIDIA Shield
for
$149.99 at Amazon
. As we noted in our
NVIDIA Shield review
, the Pro variant comes with a few extra bells and whistles, such as Plex media server support, SmartThings support, two full-size USB 3.0 ports, 3GB of RAM (versus 2GB), 16GB of storage (versus 8GB), and gameplay recording and broadcasting to Twitch.