Someone Just Bought A CS:GO Wild Lotus AK-47 Skin For An Absurd Six Figure Sum
A
Counter-Strike: Global Offensive
(
CS:GO
) fan has just paid out the equivalent of roughly $160,000 USD for a weapon skin. The astonishing transaction took place on the Chinese side of the Buff online marketplace for Steam game goods traders. With
NFTs
and their integration into games going
out of fashion
, we hope the headlining sale doesn't inspire a resurgence of gaming industry attempts to cash in on digital goods.
You can see an image of the AK-47 Wild Lotus skin above. CS:GO skins are also generated with a unique float number which represents how "fresh" the weapon is. This particular skin boasts a low value of 0.00597 (rounding), which qualifies it as "factory new." Skins with higher float values may be considered "battle scarred" and are less sought after.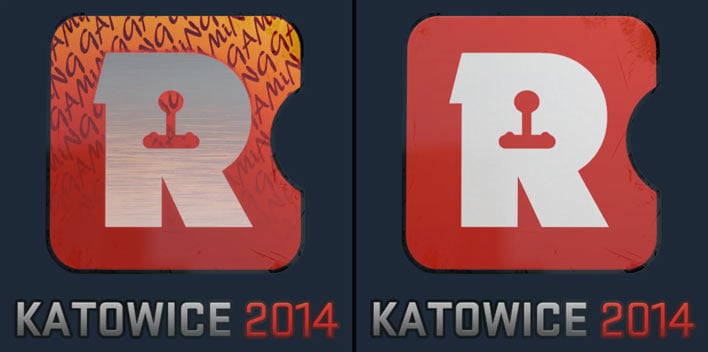 The assault rifle skin alone usually sells for five figures USD in this condition, but this one sets itself apart by featuring a quartet of rare stickers from the Reason
eSports
team. These are apparently highly desirable holographic stickers, which were issued solely at the Intel Extreme Masters Katowice in 2014.
Even with all the talk about rarity above, it is hard for us to get excited about skins in games which aren't earned entirely by achievements and thus non-transferrable. The gaming Twitterer who highlighted this Chinese marketplace sale
asked their followers
whether the price paid was justified. Among the stunned and confused, there were quite a number of folk who testified that the price was a fair valuation, if not a highly attractive one. Again, attention was drawn to the skin 'quality' levels and set of four Reason team stickers, which are pretty very highly prized.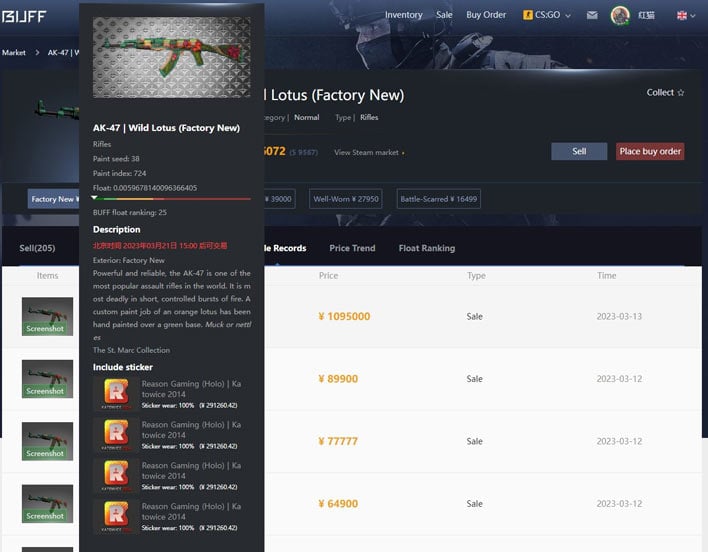 Source: @completelyfucc on Twitter
Kotaku
reports
that transactions like these are above a price ceiling set by Valve, and therefore have to take place on third party marketplaces. If you think this $160,000 trade was extraordinary, the source points out a
CS:GO
gamer turned down a $1.3M cash offer for their 'Blue Gem' skin last year, as it was too low.
In other recent overpriced digital goods news,
Meta
is "winding down" its work on NFTs for Facebook and Instagram users. Meanwhile, Square Enix is pushing ahead with its
Symbiogenesis
NFT game with 10,000 characters, and the
Pokémon Company
has been spotted hiring for developers to help with an NFT and metaverse game.