Corning's Latest Gorilla Glass Victus Survives 6-Foot Drops, Shrugs Off Unsightly Scratches
Most people who purchase a device are likely hoping that their device will last at least a few years. However, scratches and cracks on a device's display can deeply affect its longevity and effectiveness.
Corning
just created their new Gorilla Glass Victus, which features better drop and scratch performance than its competitors.
According to reports, 45% of mobile device scratches are caused by people dropping their devices. Corning Gorilla Glass Victus was able to achieve a "drop performance" of up to 2 meters (6.56 feet) when it was dropped onto a hard surface. Competing devices were unable to withstand a 0.8 meter (roughly 2.62 feet) drop before cracking.
Scratches can also occur when consumers place their devices in their pockets. Reports indicated that 58% of users keep their devices in their pants' pockets and that these users were more likely to complain about scratches on their devices. Corning claims that the new Gorillas Glass Victus is 2x more scratch resistant than Corning Gorilla Glass 6 and 4x more scratch resistant than other glass coverings.
The glass was developed after more than 90,000 consumers indicated that durability was one of the number one features they looked for in a device. Scratches are not just unsightly, but can also greatly impact a device's usability. Interest in drop and scratch resistance has therefore supposedly doubled over the last seven years.
Nearly one-third of participants noted that a device that easily scratches can impact how they view a brand. This is an especially important improvement as Gorilla Glass is currently on more than 8 billion devices. Consumers in their tests indicated that they would be willing to pay more if a device was more durable.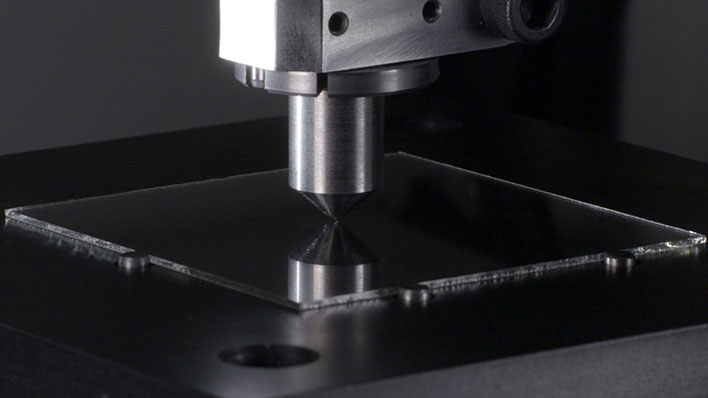 Knoop Scratch Test
Corning has been working on foldable glass
over the last few years. However, it does not appear that this particular glass will appear on foldable devices. Corning has previously remarked that their foldable glass is neither Willow nor Gorilla Glass.
It is unclear when this particular glass will be introduced. Corning states that
Samsung
will be the first brand to use the Corning Gorilla Glass Victus "in the near future." They have also not indicated how their new glass could potentially affect the prices of devices. At this point, we will need to wait and see.