Gorgeous Black Mesa Half-Life Remake Now A Complete Beta And Available, Get It Here
Half-Life fans who have grown very tired of Valve not giving the followup to the last game in the franchise all these years later are likely aware of Black Mesa: Xen. This fan-made remake of Half-Life has long been in development, and many have been anticipating the completion of the game. Black Mesa: Xen has now been completed and is available for fans to play in public beta form.
The game, being in beta, has several known issues, so gameplay may not go as smoothly as fans hope at times. In addition, gamers will need to purchase the Black Mesa game for $19.99 to be able to download the beta.
Once Black Mesa: Xen is purchased and installed, players will need to opt into the beta to be able to enjoy the new content. The steps for joining the beta are as follows:
Select Black Mesa in the library
Right click and choose properties
Select the "Betas" tab on the top right
Click the drop-down and select "public-beta"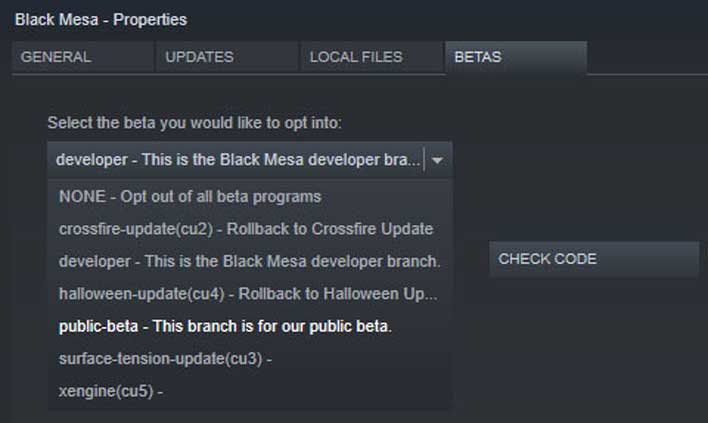 The release notes for the beta are very long and can be read in their entirety here, and they include lots of fixes and additions in the beta. The devs say that they expect that some parts of the game will be too hard or too easy, so they will be watching playthroughs and taking feedback to tweak things as needed.
Performance has been improved across the game, but there are still some areas that need improvement. The devs warn players to lower their settings if they see low frame rates. The team says they expect players will find creative ways to break the factory maps. The devs are anxious to see what players can do to the complicated setup and how they can mitigate the issues.
Black Mesa: Xen is as close as players can get to a new game in the Half-Life franchise, aside for the game Valve did recently announce called Half-Life: Alyx for VR gaming.