Billions Of iPhone Users At Risk For Being Locked Out Of Apple Accounts, How To Protect Yourself
Thieves are targeting iPhone owners by exploiting a security setting on the device. Once the smartphone is accessed by the criminal, owners can essentially be locked out of their own devices and Apple account.
The hijacking of one's
iPhone
most often begins with the crook gaining access to the person's passcode. This is often done by lurking in a public place and watching as the victim enters the passcode to gain access to their device. Once the passcode is secured, the thief then steals the iPhone. From there, the device's Apple ID can be changed, the "Find my iPhone" feature can be disabled, and the 28-digit recovery key can be reset. Apple uses this unique key as a
security
measure to help owners regain or reset their Apple ID.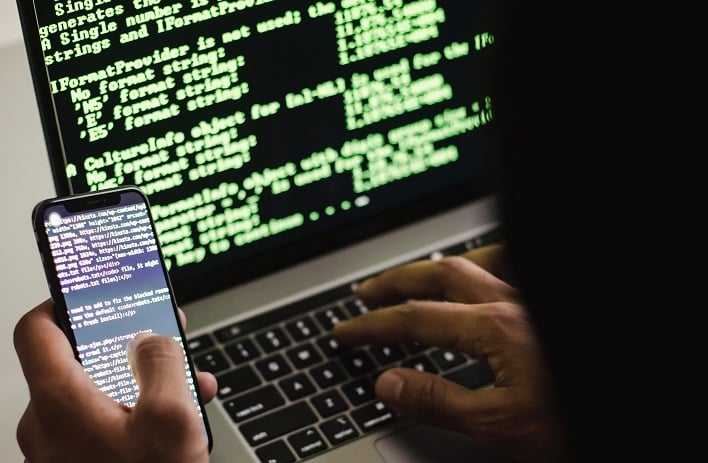 An Apple spokesperson stated in an interview with CNN, "We sympathize with people who have had this experience and we take all attacks on our users very seriously, no matter how rare. We work tirelessly every day to protect our users' accounts and data, and are always investigating additional protections against emerging threats like this one."
How To Properly Safeguard Your iPhone
There are a few steps that can be taken to safeguard an iPhone and its contents. First, users need protect their passcode at all costs, obviously. By enabling Face ID or Touch ID, a user can avoid having to input the passcode in public. Another method is to create a lengthy alphanumeric passcode that is more difficult for a would-be thief to figure out. To update your passcode to include both letters and numbers, go to Settings > Face ID & Passcode > Change Passcode.
Another method of protecting against an attack like this is by setting up a secondary password. This can be done via an iPhone's Screen Time setting, typically utilized by parents to restrict their children's screen time. By enabling this setting, a crook would have to input the secondary password before being able to change an Apple ID password. While this won't keep someone from stealing your iPhone, it can greatly enhance your chance of not losing access to your Apple account. To enable this setting, go to Settings > Screen Time and then scroll down to set a passcode.
If you have data or images on your
iPhone
that you do not want to lose access to, backing up the information regularly is always recommended. Setting up a second cloud account to back up your data on a service such as Google Photos or Dropbox can help ensure you never lose your most beloved content.