Watch Out Google, Apple Could Launch Its Own Search Engine Powered By AI
A new report from Bloomberg reckons that a full-blown Apple search engine "may be closer than you think." Maneuverings inside Apple, as well as various recent acquisitions, point to the Cupertino company preparing a formidable search engine which may be enhanced with AI smarts.
Apple is fond of vertical integration, but one glaring gap in the business is a web search engine to do battle with Google and Microsoft. At the time of writing, its
long-standing Google deal
remains in favor, netting it roughly $8 billion per annum. Obviously Google is handing over that much money as it is making plenty more from the deal and the day may be getting nearer when Apple wants the full pie.
According to the source report, Google has been the best option for Apple to support. Eddy Cue, Apple's senior vice president of service, is claimed to have balked at the idea of acquiring Bing in 2020, as Google's service was seen as superior. Tech can change fast, though, and now we are seeing Microsoft as more successful in
riding the AI wave
.
Some other observations that indicate Apple is getting nearer to introducing its own full-blown search engine include the following:
Apple's search in the App Store, Maps, Apple TV and News continue to be refined.
It bought AI-based search engine Laserlike in 2019, and the team still operates at Apple.
Apple continues to widen and deepen non-web search systems like Spotlight - recently adding web results.
Ex-Googler John Giannandrea is responsible for machine learning and AI at Apple and is said to oversee "a giant search team."
Apple continues to hire engineers to work on search technologies.
Important search engine business support systems are also basically in place within Apple.
Bloomberg
reminds industry watchers that Apple has its own advertising technology team placing ad functions in apps like the App Store and Apple News, as well as streaming ads.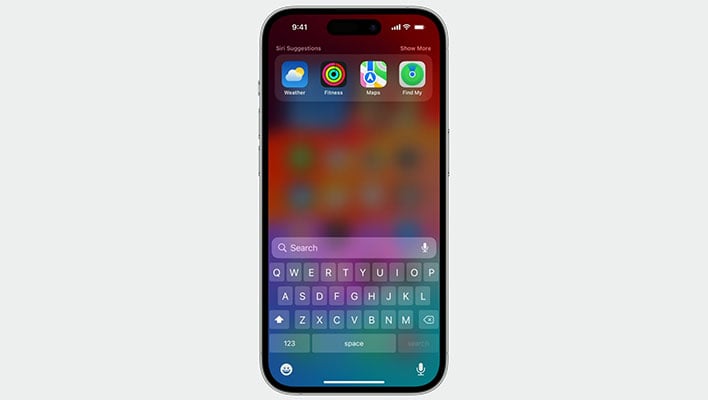 Apple surprised many with its introduction of Apple Maps just over a decade ago. Initially it hit headlines for
spectacular bugs
, and got a
bad reputation
. It has taken some time, but the mapping app is starting to earn some respect and has become an asset to the Apple ecosystem. Hopefully, Apple will have completed enough serious research, development, and groundwork not to misfire with its fully-blown search engine.