Apple Arcade: Sonic Dream Team And Every Other Game Coming This Holiday Season
Sega revealed that it's releasing a new 3D adventure game starring none other than the world's most famous hedgehog,
Sonic
, but there's only one place you'll be able to play it—on Apple Arcade. The game,
Sonic Dream Team
, is one of an overflowing handful of titles headed to Apple's subscription gaming service this holiday season.
"The thrilling new 3D action platformer follows the evil Doctor Eggman who has discovered The Reverie—an ancient device with the power to manifest dreams in the real world. Join Sonic and friends as they navigate twisted dreamscapes, rescue their friends, and put a stop to Doctor Eggman's quest for world domination," Apple states in a press release announcing all the upcoming games.
In addition to Sonic, playable characters include Tails, Knuckles, Amy Rose, Cream, and Rouge, each with unique abilities. There will be various missions to complete and boss battles, along with toys to collect along the way. Sonic Dream Team will be available to play on December 5.
Here are the other games headed to Apple Arcade this holiday season...
Knotwords+ (Zach Gage): November 3
Football Manager 2024 Touch (Sega & Sports Interactive): November 6
Downwell+ (Devolver Digital): November 17
Delicious - Miracle of Life+ (GameHouse): November 24
Disney Dreamlight Valley Arcade Edition (Gameloft): December 5
Puzzle & Dragons Story (GungHo Online Entertainment): December 5
Turmoil+ (Gamious): December 5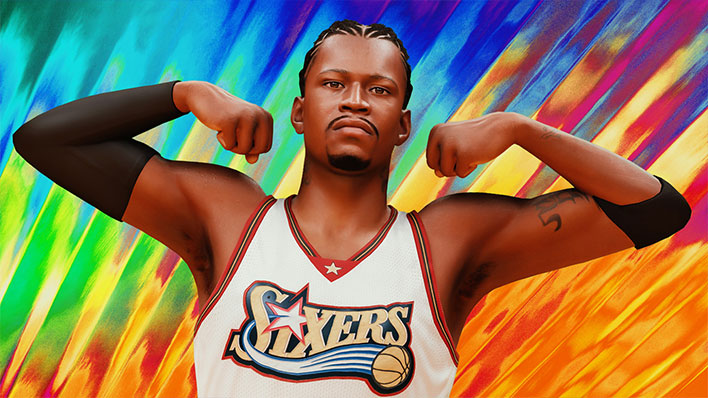 In addition, NBA 2K24 Arcade Edition will get its first update on the platform. On November 23, players will have access to City Edition uniforms and eight additional Greatest Players athletes, one of which is confirmed to be Allen Iverson, also known as "The Answer."
"We've added nearly 60 new games to Apple Arcade this year, and subscribers and their families have been loving the breadth and depth of the catalog with hits like Hello Kitty Island Adventure, NBA 2K24 Arcade Edition, TMNT Splintered Fate, Cypher 007, and so many others," said Alex Rofman, Apple's senior director of Apple Arcade.
Indeed, Apple Arcade has a healthy selection of current and
upcoming games
(over 200 titles), and from different genres to boot. That said, Apple Arcade is one of several Apple subscriptions that recently
received a price hike
—Apple bumped the price to $6.99 per month, which is a 40% jump from the previous $4.99 per month rate. However, the annual rate is still $49.99 per year, which works out to $4.17 per month. There's also a free 1-month trial available.