AmpliFi Alien Wi-Fi 6 Router Beams To Earth With Touch Screen Display
It seems as though
mesh Wi-Fi routers
are all the rage these days, but AmpliFi is going a taking a
slightly
different approach with its new Alien router. At first glance, you can tell that AmpliFi is beating to a different drum compared to the rest of the industry, as the Alien has an integrated portrait-style touch screen display.
The screen measures 4.7 inches diagonally (274x1268) and can display the time/date, network status, and the number of connected devices (among other things). The touch display even supports haptic feedback, which is something that we're more accustomed to in a smartphone than a router. AmpliFi has included a LED ring on the bottom of the unit that lights up when the device is ready to use. However, that last item seems rather superfluous to us with the inclusion of the display panel.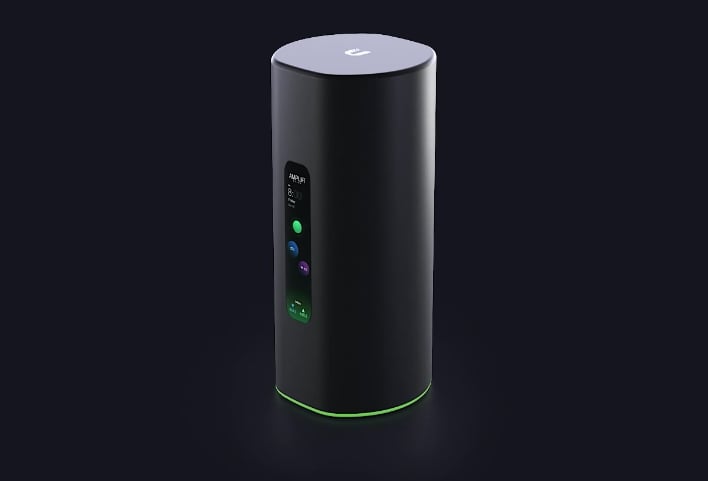 Moving past the touch display party trick, the Alien at its heart is a Wi-Fi 6 (802.11ax) router that also includes 4 GbE LAN ports and 1 GbE WAN port on the back. The router supports both 2.4GHz and 5GHz Wi-Fi 6 bands and 5GHz with Wi-Fi 5. Total network capacity is 7685 Mbps and up to 16 spatial streams are supported. There is a custom antenna array positioned at the top of the router, and the entire unit is powered by a 2.2GHz, 64-bit quad-core SoC.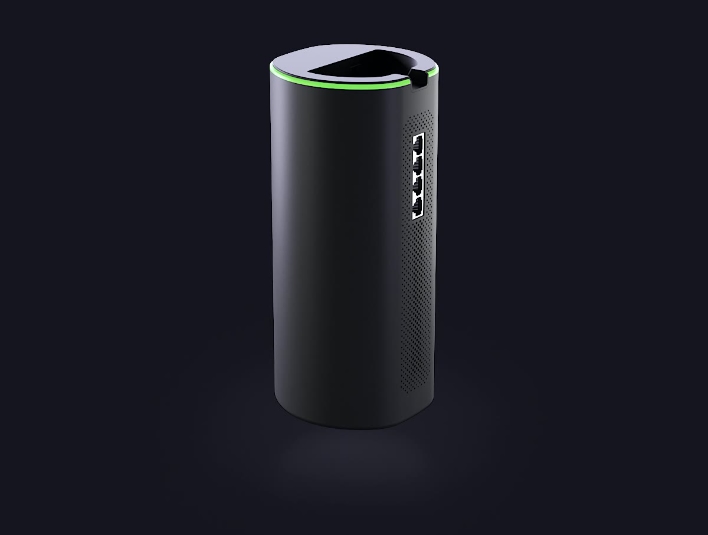 Given its Wi-Fi 6 credentials, the Alien doesn't come cheap. It's priced at $379, and AmpliFi says that you can add multiple units to "build virtually unlimited Wi-Fi capacity in your home." That's a hefty price to pay to join the Wi-Fi 6 bandwagon, but given that we're still early in the game with respect to this relatively new wireless standard, it's to be expected.